In the past, historical romance books were referred to as bodice rippers. They were rarely recommended or discussed in public. However, the genre has received a new level of respect and appeal.
This is due to well-known shows, such as Outlander and Bridgerton, that have recently graced our screens.
The era of simmering damsels in distress in historical romance stories has passed. Heroines today are just as witty and independent as their suitors.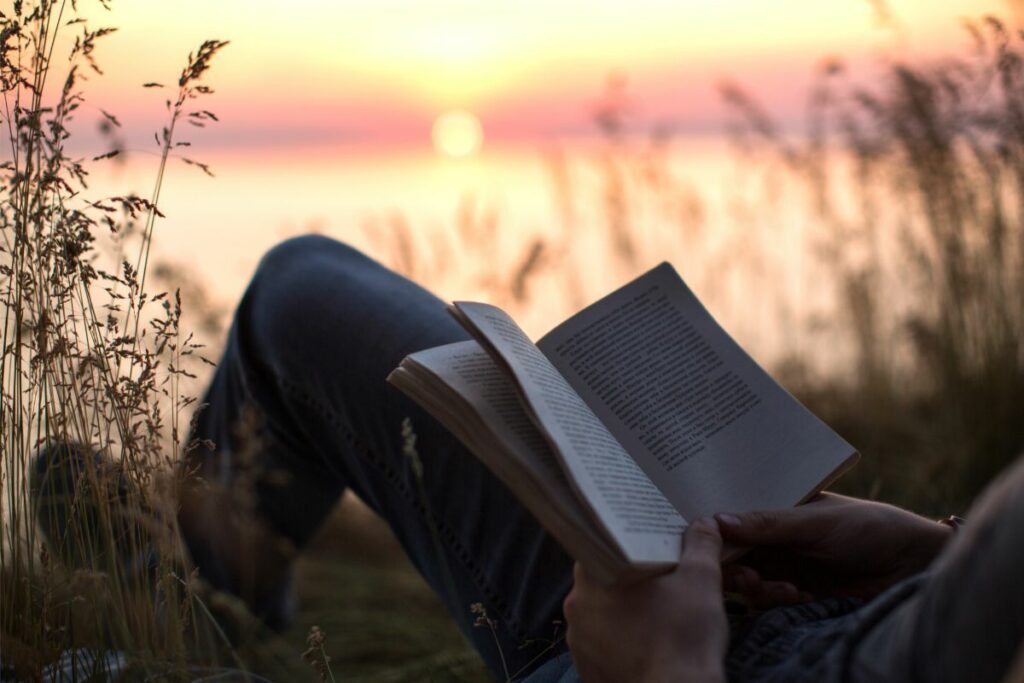 These contemporary historical romance books are likely to incorporate feminism into the hotly contested storylines. Making them both entertaining and thought-provoking to read.
In this article, we have collected together the 21 best steamy historical romance novels you're going to want to read.
Historical Romance Novel Series
The works of Tessa Dare are excellent romance novels (If you like her works, you might also like A Touch Of Darkness By Scarlett St. Clair). She consistently finds ways to add humor to her books. This specific book is the beginning of a trilogy where a man passes away and leaves one of our heroines—a notorious spinster—a castle.
Izzy, the protagonist of this tale, aspires to be a writer and goes to her castle to pen her books. Izzy no longer longs for a romantic relationship. Ransom, meanwhile, arrives at the castle as he still feels it should be his.
Lord James Audrey and Lady Violet Grey had a short love affair before being married. They hardly communicate now, five years later, due to "The Argument."
When Lady Grey obtains word by letter that her husband has been knocked off a horse and is unconscious, she rushes to his side. Only to discover him conscious and drinking in a bar. Thus, she decides to punish him.
You'll want to root for this pair while also wishing to knock some logic into them, as the plot is a fast-moving struggle of wills.
A sizable family of Cynster siblings is the focus of Stephanie Laurens' Cynster series. The love story of each sibling is the subject of each book. Compared to the Bridgerton books, the siblings in these books are unique from those in Bridgerton.
The first book in the series revolves around Devil, who has to court Honoria after being exposed in a lewd relationship with her. They must get married, but Honoria has little interest in doing so. Devil continues to make advancements in an effort to persuade her.
Historical Romance Novels You May Have Seen On Your Screen
If you've watched the television program, you might wish to read the novel that served as its inspiration. In order to commemorate their post-war reunion, Claire Randall and her husband have a second honeymoon in the Scottish Highlands in 1945.
Then Claire is taken to 1743 as she brushes one of the standing stones.
The main tale starts at this point. She must rely on Jamie Frasier's protection to keep her safe as an English woman in Scotland. Fascinating history, magical realism, romance, and witches are abundant on every page.
The charming Duke of Hastings, Simon Bassett, has devised a scheme to protect himself from the town's marriage-obsessed society mothers. He plays the attractive Daphne Bridgerton off as his betrothed. Yet, Daphne keeps forgetting that their engagement is a lie.
This novel served as the basis for the first season of the successful television show. The affection you have for Bridgerton will begin with this book.
Newer Historical Romance Books
This book is relatively new to the historical romance scene. The Crenshaw fortune's heir, Max, has made the decision to set up a fake engagement to Lady Helena. This then develops into a passionate romance.
We cherished the way the characters tugged at their hearts and minds throughout the book. Although the conclusion of this narrative is clear, the journey was a joy to read.
Lord Julian and Lady Emily had reached a consensus. He needs a wife to make his theater seem more respectable in the eyes of society. While, she needs to get away from her controlling parents.
Therefore, they planned to get married quickly while staying with friends in the countryside. When they return to London, however, Julian comes to the realization that Emily could only want to exercise her freedom by developing a backbone. While he may not want the perfect wife.
Amalie Howard, has created a historical rom-com that mashes up Pretty Woman and Bridgerton.
The harsh Duke of Montcroix, Lord Lysander Blackstone, is only interested in increasing his huge fortune. Blackstone wants a fake engagement to close a land sale, and Geneviève, an unemployed ballerina, proves to be the ideal match.
Only when really genuine feelings start to develop between them, neither is ready. The ending of the book may be predictable, but it is still satisfying every time.
Feminist Based Historical Romance Books
In this fanciful medieval tale, a prim and respectable female thief has to save her aunt from a mad pirate and his seductively dangerous sidekick (Also check out these Non Fiction Pirate Books that you might love) .
The ideal Victorian woman is Cecilia Bassingwaite. Yet, she's also a thief. Ned Lightbourne, a sometimes assassin, falls in love with Cecilia right away.
Cecilia is compelled to work with her dashing would-be assassin, demonstrating hopefully once and for all that she is just as corrupt as the rest of them.
Despite being marketed as historical fiction, this narrative is a romance and a mystery! Caroline Hardcastle and Viscount Valentine Rackham were previously secretly wed, but they no longer get along.
When Caro's buddy is abducted and Val's cousin is accused of the murder, they must cooperate to find the genuine offender. While attempting to avoid catching feelings for one another.
The political commentary on women's rights and the well-done mystery were both good. However, the romance does take a slight backseat in this book.
Dougless unintentionally transports a 16th-century Earl to contemporary England! Dougless promises to assist Nicholas in traveling back in time, but only after trying to assist him in discovering who set up the treasonous plot against him in his own time.
Douglas must return to his time and attempt to save himself. You will love the amount of detail that Deveraux has given to the 16th century.
August Crenshaw, an American heiress, has ambitions. Crenshaw Iron Works, the family firm, is who she desires wrapped around her finger, not some stuffy British Lord. August is unfit for a decent match due to her extremely radical behavior.
While Evan Sterling, the Duke of Rothschild, recently received the title only to discover that his bank account was empty. Since so many people depend on him, he is unable to turn down the wealth that the Crenshaw heiress would bring him.
He craves August, but she won't accept her fate amicably. She has no idea that every ruse she performs simply increases his love for her.
Don't be deceived, despite the romance theme of the novel! You'll learn about the history of the suffrage movement and inheritance laws.
With her scholarship, Annabelle Archer will be one of the few women to attend Oxford. She needs to eavesdrop on the Duke of Montgomery and attempt to win him over to the suffragette cause in order to keep it. These two have chemistry that practically leaps off the paper.
Scotland Based Historical Romance Books
Miss Madeline Gracechurch, is shy, and attractive, but also dreadfully awkward around gentlemen. She would undoubtedly fail miserably on the London marriage market.
Maddie therefore created a Scottish sweetheart. One who, conveniently, was never around but was also respectable, and loyal to her.
Maddie gave her all while composing letter after letter for the fictitious Captain MacKenzie. Up until her imagined Highland boyfriend appears in the flesh years later.
The real Captain Logan MacKenzie shows up at Maddie's door with her letters in hand and prepared to fulfill every promise she never planned to honor.
This book's flexibility is what makes it so excellent. Choose your journey and your own man. Growing up we all enjoyed interactive books, well this is a much more adult version. Choose however many or how few stories you would like.
The courtship season has started, and your future is right around the corner. You are the brave but poor heroine at the heart of eighteenth-century society.
With seductive drawings that bring all the passion and love to life, this book's unexpected and various interconnecting tales make it a daring thrill to read again and again.
This is the first novel in a series that is set in the Highlands' untamed terrain. In this hot love story, newlyweds must figure out just how their relationship will progress.
Annabel intended to enroll as a nun. Her life, however, takes a radically unexpected turn when her mother shows up, so she can return home to marry a Scottish laird.
Ross McKay is smitten with his quiet, loving wife. Ross swears to relocate to the highlands in order to save Annabel when her life is in danger and to protect their budding love.
War Based Historical Romance Novels
This is a multi-layered romance that takes place during the dangerous years of World Wars I and II. You may be surprised to find the Greek gods entangled in WWI love stories.
The characters you follow are Colette, Hazel, James, and Aubrey. Their tale, as told by the goddess Aphrodite, who has to tell it or face punishment on Mount Olympus. It is full of optimism, prejudice, heartbreak, and passion.
This story highlights a lot of important issues such as PTSD, racism, and the costs of war.
The book Last Christmas (Also check out these Magical Christmas Books For Children) in Paris looks at the scars left by war, the power of love, as well as the everlasting hope of the holiday season. Everyone will be in love with the characters as they fall in love with each other in this story.
Which also happens to be entirely written in letter form involving two friends during World War I.
While Thomas, her brother's closest friend, struggles with the realities of combat. Evie is striving to figure out how she can help during World War I. You will be eager to find out whether the two friends meet up again after the war.
This story spans several decades and several continents. In Leningrad during World War II, an epic love story unfolds. Alexander, a gallant young officer in the Red Army, is introduced to Tatiana.
He is attracted to Tatiana, and she is drawn to him. He is strong and self-assured, but he is hiding a shadowy and turbulent background.
Since you truly learned a lot about daily life in that time period, it was an excellent historical fiction story. It's a massive 1000 pages, just like in Outlander, but you won't be able to put it down! For lovers of romance, this is among the best books about WWII.
Sweet Historical Romance Novels
Eva Ward, a contemporary lady, is sent back in time three centuries to 1715, where she discovers a place where she fits in. There, she meets Daniel Butler, who turns out to be her real love.
However, the unrest around Hanoverian King George drags the couple into a world of deceit, romance, and intrigue. Will Eva be able to heal her heart and love unconditionally again?
An enthralling story about a soldier, a young nurse, and a family secret that will keep them connected for generations. All of this is set during the Great War and the following Prohibition in Canada.
A beautiful harmony of mystery and romance is achieved by the love story between Adele and Jerry. This is during their quest for the truth about their past and their descendants in the present.
Learn how the romance between Queen Elizabeth and Prince Philip developed. Enter the palace gates to read an engrossing historical book about royal secrets and forbidden love that focuses on Princess Elizabeth and Prince Philip's turbulent courtship after World War II.
This book should be on the TBR of any royal enthusiast.
Conclusion
There you have 21 steamy historical romance novels that should be on anyone's TBR list. We hope you have enjoyed the article and found at least one new book that you can't wait to read!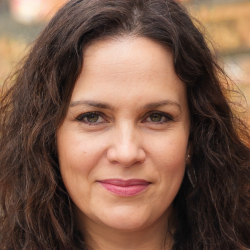 Latest posts by Penny Spacer
(see all)