Lisa Jewell has had her books published for over two decades, she is a best-selling author on the New York Times list. Having written over 20 books, she has sold more than 10 million books worldwide.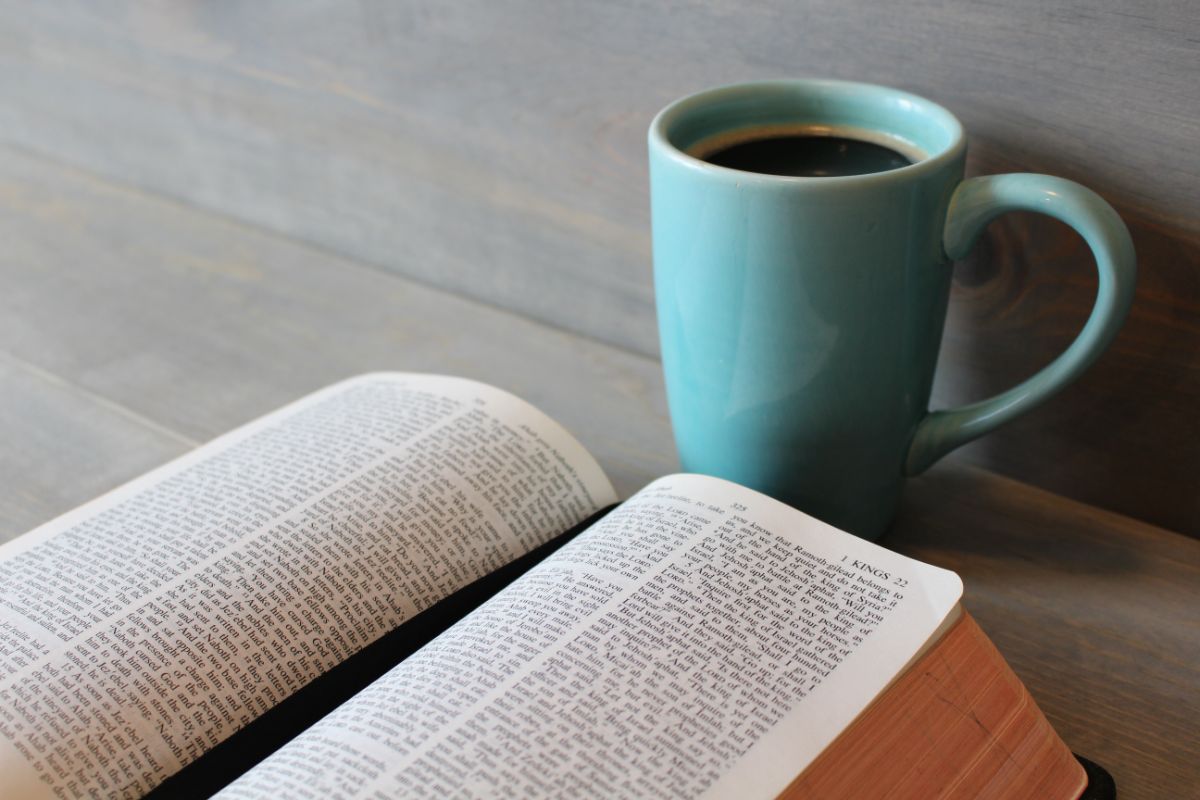 She creates beautifully dark and twisted thriller books that are well in the rankings for favorites from thriller authors.
You can decide to read the books in order of publication or not, but whatever you do, her thrillers will leave you fascinated and guessing what will happen next until the very last page.
Let's learn more about Lisa Jewell and her books!
Lisa Jewell: Who Is She?
Lisa Jewell is an author from Great Britain, she has written 20 books over 25 years. At first, she started off by dabbling in romantic comedies, but now she is better known for writing twisted and dark thriller novels.
Which Lisa Jewell Book Is The Newest?
The most recent of all the Lisa Jewell books is 'The Family Remains'. This book was published on August the 9th, 2022. It was published by Atria Publishing.
The Lisa Jewell Books In Order
Trying to get your hands on all of Lisa Jewell's books is something of a challenge. One of the reasons for this is that most of her books have totally different names in the United Kingdom to what they are in the United States.
Annoyingly the publication dates are all totally different as well.
In a moment we will look at a complete list of Lisa Jewell's books. We will look at her contemporary fiction work and her thriller works as well. Although she is best known for her epic thriller works, she has also produced a wide range of awesome contemporary fiction books too, and they are also worth a read!
Lisa Jewell: Contemporary Fiction Books
Check out this full list of Lisa Jewell's contemporary fiction books:
1999: Ralph's Party.
2000: Thirty-Nothing.
2001: One-Hit Wonder.
2003: A Friend of the Family.
2005: Vince and Joy.
2008: Roommates Wanted. (Known as '31 Dream Street' in the United Kingdom.)
2009: The Truth About Melody Browne.
2010: After The Party.
2011: The Making Of Us.
2012: Before I Met You.
2014: The House We Grew Up In.
2015: The Third Wife.
Thriller Books By Lisa Jewell
If contemporary fiction works are not quite your genre of choice, check out her thriller works, they are sure to leave you hungry for more! Check out our full list of all her thriller novels here:
2015: The Girls In The Garden.
2016: I Found You.
2018: Then She Was Gone.
2018: Watching You.
2019: The Family Upstairs.
2020: Invisible Girl.
2021: The Night She Disappeared.
2022: The Family Remains.
Ranking Lisa Jewell Thriller Books
While Lisa Jewell has produced some truly epic contemporary fiction work, she has also created some awesome thrillers, and it is truly her thrillers that we are here for. So, how would we rank them?
Well, if you are considering trying out Lisa Jewell's books, but are not totally sure about where to start, we would recommend buying them in the order we have listed below. Number 1 is sure to get you hooked!
In our opinion, this has to be the absolute creepiest, spookiest of all the books Lisa Jewell has released. We did have a few thoughts about where the ending was heading, and you can anticipate it a bit, the creepiness of the book is sure to make it stand out from the rest!
The point of the creepy factor in this book is to really ramp up the whole fear factor a bit extra to leave you shaken to the core. It makes you really want to keep your kids cooped up at home, safe and sound.
The character of Ellie Mack is the ideal, perfect kid, her whole life ahead of her, well, until she disappears with absolutely no trace that is.
Then, 10 years later on, her Mom is still frantically looking for answers. But, when she spots a girl who looks just like her daughter, the unanswered questions burning in her head start to burn a little hotter, and haunt her.
The second book we find to be the best would be this one. As you read Lisa Jewell's thriller novels, each one gets creepier than the last one was.
This book begins with the character Libby's 25th birthday party, and she awesomely inherited a multi-million dollar home.
Libby is aware that she was adopted when she was a baby, however, she is totally oblivious to what actually happened to her birth family. She is very shocked to discover that the story she grew up hearing was not the truth of what really happened.
Then we go back in time well over 25 years ago to when the character Henry, as well as his sister and his parents, are all living a highly privileged lifestyle. When Henry is 12 things begin changing as David, his wife, and the kids all move into the house without any plan of leaving.
David seems to be alluring and charismatic to everyone, everyone apart from Henry that is.
This story then moves between the present and past until the two stories join, and finally, we discover what actually happened inside that home all those long years ago.
Do note, this book is absolutely epic and truly spine-chilling in audiobook format.
Out of all of the books written by Lisa Jewell, this book was certainly one that we were in high anticipation for, and we looked forward to reading so much. However, we ended up putting it third however, mainly for its reliance on the prequel book.
The Family Upstairs is an amazing book, and you get the full experience when you read this sequel book, however, you really do need to read that book before you read this one if you want a true experience of the whole story.
This book will start off with bones being discovered in the River Thames. The creepy part, however, is that these bones are related to an old cold case from 30 years ago!
Rachel Rimmer is shocked and horrified to discover that her husband is found dead in his cellar. Rachel then has to answer questions, questions which delve deeply into the past of her late husband.
It turns out he is connected to Lucy Lamb who was attempting to settle her family after they left London some 30 years ago.
All of these stories end up interconnecting in a truly beautiful way, a way that only Lisa Jewell can produce.
The next book, titled 'I Found You', is one told from three different perspectives, which makes for a very interesting read, but obviously, this type of storytelling is not for everyone, and it could get confusing for some.
One man loses his memory and is desperately trying to find out who he is. At the same time, a woman is not able to discover where her husband has gone, who has mysteriously disappeared with no trace.
The final storyline focuses on a family in the year 1993. But, how do these stories end up interconnecting?
This Lisa Jewell book is awesome, and if you like multiple storyline novels, this is surely one that will have you fascinated. Lisa Jewell has a talent for bringing stories together in a unique way, slowly burning toward the answer.
It will keep you guessing, and keep you wondering if your theories are correct, it is certainly a book ideal for book clubs to get their teeth into.
The Girls In The Garden is another story that focuses more on the younger generation. It begins with the character Pip, who is a pre-teen. Pip finds her older sister Grace, who is a young teen seriously hurt and possibly even dead, or assaulted in a park inside Central London.
The plot of this book then shifts to the occurrences before the above incident. Clare moves into a flat in London, where the flat has a communal garden, with her two young daughters.
In this block of flats in London, there is also Adele and Leo who have three young girls, their names are Catkin, Willow, and Fern, and they seem like a collective gang of misfits between them.
In the flats, there is also a rowdy gang of kids and a nosy neighbor. You will find a whole host of other wild and wacky characters, all unique and individually eccentric in their own fashions.
Out of all these books, this book is the only one that is probably not quite the page-turner it should be. While Lisa Jewell creates many fantastic thrillers, this is still a very thrilling one, but it doesn't have you gripped, flipping through the pages like a story-hungry monster.
The story of 'Invisible Girl' is actually a story about a person sexually assaulting women, a girl who has gone missing, a lonely incel who has gone missing too, and a philandering child psychologist, as well as his family.
This book has a lot of promise, but we were all that gripped by its plot. However, it is best for you to read it yourself and make your own judgment. While it was our least favorite of the six, you may enjoy it much more. It is still a good read and a good thriller, however.
Whenever you open a Lisa Jewell book, you know you are in for a very thrilling experience. This book is no different. It is a psychological thriller and thrilling mystery. The writing of this story is, as always, very skilled, with well crafted characters.
One thing we loved about this story is how it has many threads woven into it, all very enticing, but as usual, all these threads tied together.
It is cast over a 2-year period, with 4 main character storylines, all of whose stories tie together.
It starts off with a beautiful summer night in the English suburbs where a woman and her boyfriend vanish after partying at a countryside estate. Then a year on, a writer moves into a cottage near the same estate.
The writer is on a long walk where she comes across a sign that just says 'Dig Here'. It may be a clue to what actually happened to the missing young and what is truly hidden in this haunted ground!
Another thrilling story by Lisa Jewell, although not one of our top-rated stories, it is still very well written with some interesting characters and a curious storyline.
Watching you is quite the irresistible and sinister story of voyeurism, relationships, and dark secrets which hide in the shadows of an upper-class English neighborhood. It is filled with interested characters whose lives tie together with a very dramatic and deadly set of consequences.
It is juicy and smart, demanding your attention. It's not quite as enthralling as some of our previous mentions, but this one is still a page-turner for sure!
You enter the story with Joey, who is a young woman in her late twenties soon to be one of the most significant characters of the story. Her life is not how she dreamed it would be, she is estranged from her father, and lost her mother, finding a purpose in life is hard.
She moves into her brother's home with her new husband. However, Joey meets Tom who is a local teacher and is quite the enigmatic man who has a reputation that hides a questionable past.
Joey is enamored by him, and the attraction is mutual, but they are not below the radar, and Tom's son watches the goings on of the neighborhood and takes notes, Freddie beings suspecting that Joey may feel for his father in a way that is beyond neighborly, but that is not all he notices.
This is yet another gripping Lisa Jewell book that contains a collection of seemingly unrelated people whose lives end up coming together in quite the tragic and destructive way you would hope form a thriller novel.
The story centers around a quiet English seaside town in which a woman found a man laying on the beach with absolutely no idea who he is or how he ended up on the beach (Speaking of beaches, check out the Best Beach Reads That You Need To Read This Summer).
It is a hypnotic, and very atmospheric tale that keeps you interested to find out more.
The story starts with Alice, as she looks out of the window to see a man sitting on the beach in bad weather. Worried about his health she goes to offer him a coat but discovers he has no idea where he is or who he is.
Alice then starts a journey to help him discover the mystery of who he is and ends up going on a journey that has ties to another encounter from a very long time ago.
In this tale, Lisa Jewell writes a fascinating series of events that delve into the mystery man's lost past and redefine the present. A web of secrets.
Overall
Lisa Jewell's books are all brilliant and enthralling tales, however, her thrillers are definitely must-reads. Our favorite is 'Then She Was Gone', but we love the fear factor. Why not read each of these books yourself and decide which you find to be the most thrilling.
Don't just take our word on these rankings, purchase them, and rank them yourself! You never needed a better excuse to read!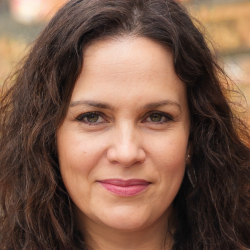 Latest posts by Penny Spacer
(see all)