No matter the season, witch books are always going to be in style. While these books might get a lot of attention in the fall with Halloween, we think they deserve attention year-round – because they're great!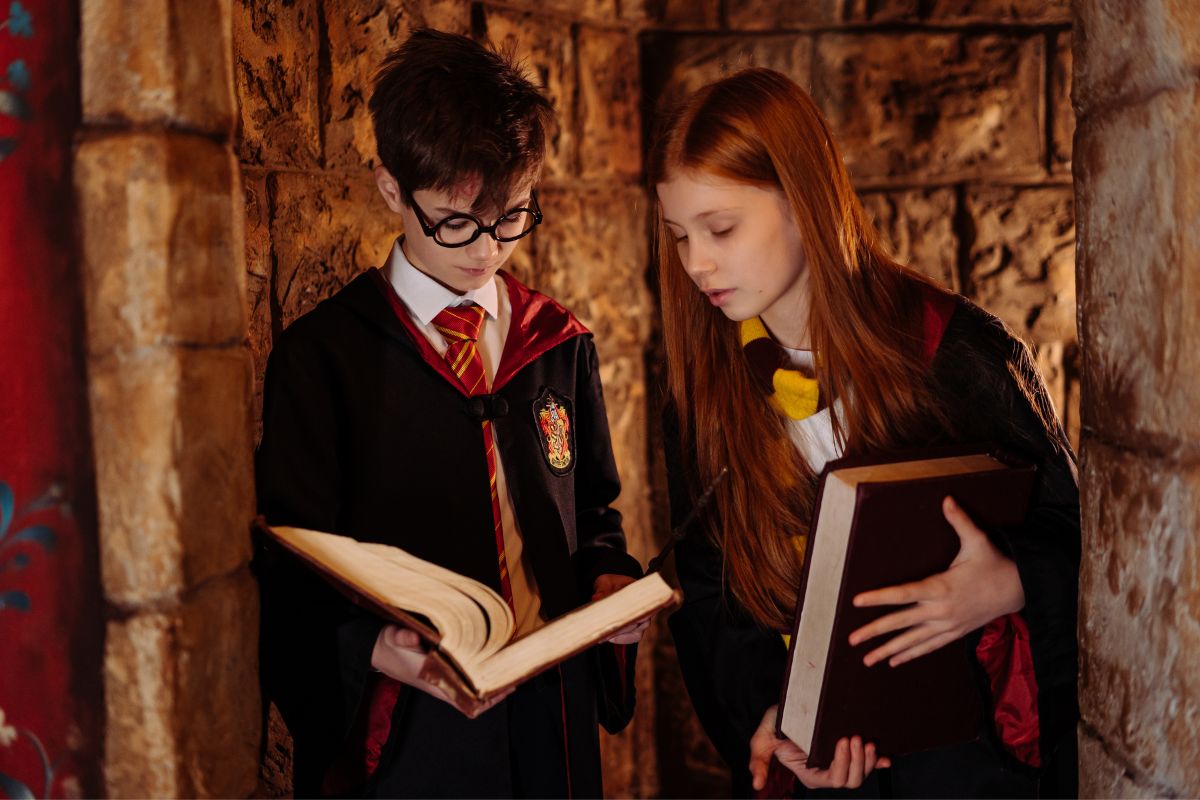 There's just something about witch books that never fail to draw the reader in. It doesn't matter if the book takes place in our world or another, the fantastical elements and stories are captivating every time.
From adult and historical fiction to romance and YA novels, there are incredible witch books out there for everyone.
If you want to find out about some of the best witch books that you need to get your hands on this year, then just keep reading! Make a note of your favorites, and be sure to get them when you have the chance.
Top Choices for Readers!
If you want a warm, feel-good witch book to enjoy by the fireplace, this is the one! It's about Mika Moon, who knows to hide her magic away and keep her distance from all other witches.
However, when she gets the opportunity to teach three young witches magic, her life begins to change.
She realizes that her dream life is everything she could ask for and more – even if it's temporary. But then, does it have to be temporary?
Violet Volk is a famous magician who disappears without a trace. Even after a decade, no one is any the wiser and her sister is left wondering – hoping for answers. Will Sasha get the answers she has been wanting for so long? How will she uncover the truth?
Violet still has a strong fan base, but after so many years, Sasha decides that it's time to search for the answers. Who knows what she will uncover on this journey?
Written in a classic Bianca Marais way, this witch book is a delight for any fan of fantasy. The writing is beautiful, but also witty and full of comedic moments you can't help but love.
Be prepared to both laugh and cry if you decide to pick this book up. The book starts with the townspeople descending upon the witch's manor to destroy it with a wrecking ball, and make them homeless.
The house and distillery are at risk, and the witches only have two weeks to save their beloved home and their lives as they know it.
However, if they want to do that, they will need to reveal secrets that have been buried deep for a long time.
You won't find people calling themselves witches in this dark adult fantasy, but labels aren't everything. Shadows can be controlled and removed, or even manipulated into something else entirely.
When Charlie, a con-artist, finds herself in over her head, she needs to have both herself and her sister. She will do anything, but how far is she going to have to do to save the lives of those closest to her?
YA Witch Books You Can't Miss
This book follows Louise Le Blanche and her forced marriage to Reid Diggory. The catch? She's a witch, and he is a witch hunter. Louise is forced to keep her identity a secret for her own safety, but falling for her handsome husband might be harder than she thinks.
Serpent and Dove is set in Paris, in the pre-industrial age. There are three books in this gripping love story, and this is a book that you won't be able to put down. With a diverse cast and both fierce and funny characters, there's nothing not to love.
Readers may need a minute to get into this book, but they will never regret doing it. Plain Bad Heroines takes you on a journey of horror, and blurs the lines between fiction and reality.
The story follows a book, which a movie is being made from, and is perfectly woven together to create something never seen before.
Even if you don't usually read horror, this book will grip you day and night. Everything is intertwined. In this story, those who read the book are soon followed by supernatural occurrences and mysteries that must be untangled.
Full of deceit and lies, The Wren Hunt is the first book of the series. It follows Wren on her journey from being chased and taunted through the forest by a group of boys, to her internship in their very home.
She is an Augur – a member of a powerful magical family who must keep her identity hidden, while the boys are Judges – members of the magic-controlling family group.
Wren must risk everything to save her family, even if it means working with the enemy. But will she be able to conceal her true identity to do what needs to be done? Or fail and allow her family to suffer?
Twelve-year-old Sunny finds out that she is a "free agent" – a person with non-magical parents who is blessed with the gift of magic. She now finds herself entering a world she didn't even know existed, along with three other magic students.
Their goal? Study and become strong enough to stop the Black Hat Killer. If they fail, he will surely wreak destruction upon the world.
The Watchmaker's Daughter is the first book in the series, and it's full of chemistry and magic. It follows India Steel as her fiancé steals her inheritance after her father dies. Her inheritance? Her father's watch store.
The other members of the watchmaking guild fear her, which leaves her with no choice but to make her own way. She ends up accepting a job with a mysterious and charismatic American man – Matthew Glass – and the two work tirelessly to make their dreams and ambitions come true.
Try These Witch Series
If you aren't familiar with these books, you may recognize it from Sky One, Sky Max, or another streaming service! This book has been turned into a fantastic series, but the books are not something to miss out on.
This story follows Diana as she uncovers ancient manuscripts in the Bodleian Library. Little does she know, this triggers a magical reaction, and she soon learns that there are creatures and entities who will stop at nothing to find this book.
Things take a turn when Diana forms an alliance with a vampire named Matthew, and begins to learn about her own magical powers and heritage.
Obsessed with the magical realm of Fillory, Quentin Coldwater finds himself in an elite magical and secret college.
If you love Harry Potter, but want something with a different feel, then this series might become your new go-to! Here, you can enjoy the entertaining and fun world that gets laid out before you, and even watch the TV series!
Practical magic follows Gillian and Sally, two sisters who use their magic practically – to get them out of trouble! But when a police chief comes to town, the sisters are forced to work hard to cover up all their family secrets.
If they fail, their family could be in jeopardy, but if they succeed…
Books Based On The Salem Witch Trials
This magnetic book follows Susanna as she knows of Ann Putnam's plan to falsely accuse women of witchcraft. The victims are all people Ann's mother detests, and Susanna is threatened to meet the same fate if she doesn't play along with Ann's plan.
However, Susanna's parents are soon pulled into the plan's madness. If Susanna wants her family to live, she must stop the trials from happening – but who knows what will happen if she works against Ann and her mother?
If you're looking for a spectacular children's book to ignite a love for witch literature, this is the one to start with! This is an incredible children's story that takes place in colonial America and follows a child named Kit Tyler.
Kit soon meets Hannah Tupper, who the townspeople believe to be a witch. Before long, Kit is dragged into a trial similar to those of the Salem Witch Trials, and must prove her innocence if she wants to live. If she can't, then she faces a witch's gruesome death.
Alice Hoffman is a renowned writer in this genre, and she never disappoints. Its prequel, Practical Magic, sets this book up wonderfully. In the 1600s, a curse on the Owens women began, and has continued ever since.
This book is both a love story and historical fiction, and has a lot to offer anyone who is interested in either one. You couldn't ask for anything better as a sequel!
Witchy Romance Books
16. Joanne Harris – Chocolat
Chocolat has already been turned into a captivating 2000s movie starring Johnny Depp and Juliette Binoche, but you need to read the book to truly appreciate it. It follows Vianne as she sets up a chocolate shop in a small town where nothing ever changes.
She knows precisely what those around her need to mend their souls, and soon meets Roux and mends the hearts and souls of the townspeople.
You won't find a more charming romance book to enjoy this Halloween. Viviane Jones cursed Rhys Penhallow 9 years ago when he broke her heart.
After several years, he has returned to his hometown (which was founded by his family) to help infuse magic back into the ley lines.
Things quickly go wrong, and his curse quickly takes over the town. As a result, Rhys and Viviane will need to work together and bring about the end of the curse.
It sounds easy, but in order to get the job done, they need to keep their smoldering romantic revival at bay long enough.
Looking for a charming book that will captivate you from the very beginning? This witchy romance follows Danica – a witch who is undercover as a mechanic, along with Clem, her cousin.
She has sworn to her grandmother not to fall in love with a non-magic man (called a mundane) so that she doesn't lose her power.
However, this is easier said than done when she meets Titus, a baker who immediately takes her breath away. Will Danica be able to casually date this mundane? Or is she destined to fall in love?
Historical Fiction Witch Books
The Lost Queen is the ultimate book for fans of Outlander and other similar stories. It is set in Great Britain as Christianity is sweeping across the country, and follows a future queen.
She has sworn to be loyal to the old ways, but must learn to balance her religion and the needs and wishes of the people she will serve.
Her twin brother, Merlin, is training to be the wizard we all know and love. But how is the future queen going to tread the line as she falls into her new and immense role? Read this first book of the series, and wait eagerly to find out!
We're all familiar with the story of King Arthur, which features the alluring Lady of the Lake. However, this enthralling and alternative telling focuses on the woman herself, and the epic power struggle between Christianity and Paganism (Also check out these Amazing Nonfiction Christian Books You Will Love).
Both the Lady of the Lake and Merlin practice and follow pagan witchcraft, and they must battle to keep their way of life alive as Christianity sweeps through the country.
The choices they face lay the foundation for the King Arthur stories we know and love, and you might be surprised by the lengths they must go to in order to protect their way of life.
How far are five generations of witches willing to go in order to protect their families? You can find out in A History of Witches, where Ursule's incredible power was supposedly lost when her time ended.
However, with a surprising twist of fate, that power comes back to life when her granddaughter decides to step into the circle.
Written with a Victorian twist to fit the time period, Jonathan Strange and Mr. Norrell is a book that any Harry Potter fan will love.
While this book might be a challenge due to its obvious differences in writing, the story is epic, complex, and leaves nothing to be desired.
It is set in England in the 19th century. Here, people believe that all magic is gone, but then Mr Norrell reveals what he is capable of. He takes on Jonathan Strange to be his student, but Strange becomes drawn to the darker powers of the world.
This causes the two to have an epic rivalry, and gives them both the power to change the course of history.
Books with Witch Characters
23. Diana Gabaldon – Outlander
Outlander has taken the world by storm with the TV series, but if you haven't read the books yet – they are a must. The series starts with Claire Randall on her honeymoon in the Scottish Highlands with Frank Randall after WW2.
However, she is soon pulled back in history to the year 1743, where her life changes forever.
Many see her as a witch, and the theme is common throughout this thrilling series. However, the promise of an unbeatable love story you could hope for, stunning settings, and a whirlwind journey make this book impossible to put down.
24. William Shakespeare – Macbeth
As one of William Shakespeare's most popular works, we are all familiar with Macbeth one way or another.
There are three witches that promise the crown to Macbeth, but this promise only comes to pass with bloodshed and violence.
Macbeth does take the crown, but his paranoia sends him down an ever darker path that all but destroys everything around him.
This is probably one of Philippa Gregory's most popular books, and for good reason. It follows Elizabeth Woodville, and the relationship she has with the king of England.
Both her and her mother are claimed to be witches, and the magic flows through the book seamlessly.
You will learn a lot about Britain's dark history, as this book also covers the mysterious boys in the tower – so be prepared for heartbreak and wonder. Catch this series on Starz if you want the stunning visuals and carefully crafted story laid out before you!
Middle-Grade Books with Witches
In this universe, girls become witches and boys become shape-shifters. If a boy becomes a witch, he will be exiled and shamed – but are you willing to face the punishment by doing what you love?
This book is one that challenges gender roles and stereotypes in a beautiful and new way. While it's fantastical and beautiful, it's also a wonderful opportunity for middle grade readers to learn something about the world.
This gives them the perfect chance to side with progression, and the abolishment of stereotypes and roles.
Anyone into witch literature will recommend the Harry Potter series. This series is fantastical, fun, and full of excitement that any reader would realistically love.
As you might have noticed, this series is more than just paper – it has become one of the most popular stories of all time, and is something that almost everyone knows.
You won't be able to get enough of Harry Potter – both the books and the films! There is so much that these books offer to readers, and has opened up the minds and imaginations of a whole generation. We couldn't make a list of witch books without mentioning this staple.
The Witches of Brooklyn is a fun and contemporary graphic novel perfect for anyone who wants an exciting and diverse book.
This book is all about girl power, with Effie as the main character. She learns that her aunts are witches, and wishes to join them, beginning her long and exciting journey.
You can get through this book in one sitting, and it will continue to captivate the minds of any reader.
This is another staple book that many of us will have grown up reading. Technically, this is the second book in the whole Chronicles of Narnia, but can easily be read first as it's a prequel.
This book follows the journey of four children as they leave their home for their own safety, and discover a wardrobe with a magical passage to Narnia.
There, the land is under the control of the white witch, and they find both enemies and friends on their journey, which ultimately makes them the saviors of Narnia.
Standalone Books About Witches
Siblings Flora and Alfie are pirates (Also check out these Non Fiction Pirate Books that you might love) on the ship known as the Dove. Flora uses the name Florian to protect her identity, and has been given the job of protecting Lady Evelyn until the lady can be sold.
However, who can deny such chemistry, and Flora and Lady Evelyn end up falling in love. When they free a captured mermaid, their lives change forever, and the fate of more than just one is changed.
Sometimes, you just want to root for the bad buy. As we grow up, we often realize how much we identify with the bad guy after all, right? In this book, you can!
The Wicked Witch of the West wasn't always so wicked – something made her that way. If you want to find out all the juicy details and learn the secrets of her life before she got her title, this is the book for you.
You will be surprised by how much you actually end up loving this book. Like many other contemporary works, we love seeing the light be shed on the history of the worst villains in fantasy. There's more to them than you might think!
Final Thoughts
There are so many incredible books about witches that are released every year. With a growing popularity, witch books are climbing the ranks and becoming many of our favorites, no matter the time of year!
So, if you've been looking for some thrilling and captivating witch books to enjoy, any of these might become your new favorite. No matter the age range, there is a look on this list that everyone will love, so you need to get out there and submerge yourself in a magical world.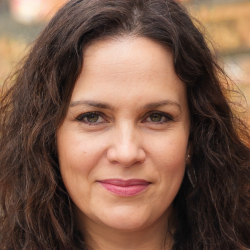 Latest posts by Penny Spacer
(see all)