Are you a fan of suspense and thrillers? Do you like British TV shows and books? If so, then you should check out the best British mysteries that will keep you guessing until the very end.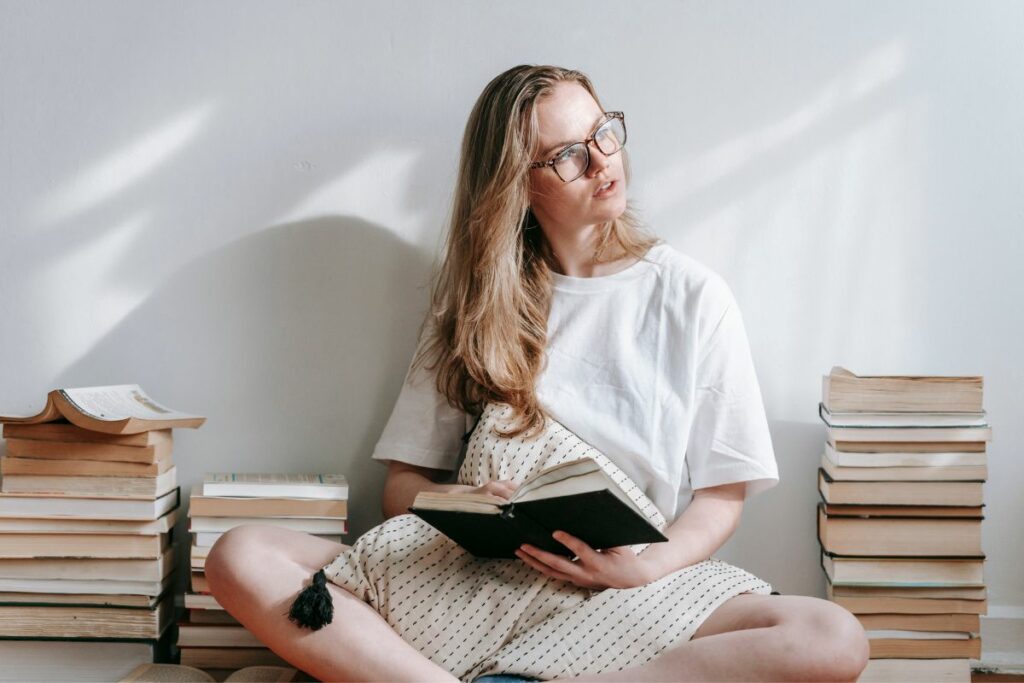 From psychological mysteries to thrilling detective stories, these 15 classic and contemporary British mysteries will engage your emotions as well as stimulate your imagination.
Here's a list of some of the best British mysteries guaranteed to keep viewers hooked until the very end.
List Of Murder-Based Mysteries
If you're looking for a pulse-pounding mystery set on a beautiful, remote island in Ireland – look no further.
Told through switching perspectives in the days leading up to – and during – a wedding celebration gone wrong, The Guest List is full of intrigue and subterfuge. You won't be able to put it down!
Anthony Horowitz has achieved something remarkable with his latest book, The Magpie Murders. It's a literary mystery within a mystery, as the reader follows an editor in uncovering the real-life murder of a famous author by reading his book.
Are they interconnected? This is a question that will stay with you long after you finish this well-written and thoughtful piece of literature.
It's quite an experience reading Horowitz's novel—it keeps you guessing until the very end and answers plenty of questions.
The idea behind the book is truly unique, and I just loved it. If you're looking for a captivating read that gives your mind some exercise, The Magpie Murders should be your go-to pick!
This book had us laughing thanks to its comedic spoof and fabulous outfit descriptions alone. Now part of us just hopes that it becomes a series because we're totally in to read more of Flowerbutton and her fashionable adventures.
It actually takes place in the 1980s at Oxford University when a young country girl investigates a murder for her college paper, all while attempting to be friends with the secret societies.
List Of Modern-Based Mysteries
Are there better ways to relax than curling up with a great book? Many people enjoy getting lost in the pages of novels and short stories, especially ones that keep readers on their toes. One such type of story is the modern British mystery (If you liked this, you might also like Louise Penny's Inspector Gamache Books).
Take, for example, Clare Mackintosh's unpredictable I Let You Go – an emotional journey full of suspense.
We can't say that we were expecting what unfolded page by page, but we absolutely loved it. "The incident" is almost immediate, which was important to us so that it would not be heart-wrenching throughout the whole novel. It kept us guessing until the very end and left us wanting more!
If you're looking for a cozy murder mystery, look no further than S. J. Bennett's The Windsor Knot.
This murder mystery combined historical fiction, with the royals, and we were absolutely delighted with the complexity of the narrative and how everything connected in the end to create an intriguing story.
The plot unraveled with just enough clues sprinkled throughout –but not too many – that engaging in this puzzle was both stimulating and fun! It was delightful to discover new pieces of evidence appearing at all turns as relationships formed during this investigation.
Get ready to be transported into the world of Rachel, a broken and damaged woman who takes the same train every day and peers out the window watching people.
She dreams of having their seemingly perfect life until one day, she sees something that changes everything about what she thought was true.
Girl on the Train is a thrilling story that will have you questioning who is telling the truth or who has something to hide. What happens when someone's vision of reality is shattered by a single shocking reveal?
We recently read The Appeal by Janice Hallett and we were utterly charmed by this unique murder mystery. The premise was so intriguing, it drew us right in.
They must read through all of it carefully to determine who was murdered, why, and who was wrongly accused. Of course we readers get to come along for the ride – reading their post-it notes or texts to each other as they try to solve the mystery.
List Of Mystery Series
It's 1950 and Flavia de Luce, an 11-year-old aspiring chemist is someone who loves anything related to chemistry and all things poisonous, finds herself solving mysteries at her family's ancient British manor.
We found Flavia to be a wonderful heroine–smart and precocious. She has a nose for trouble and an enthusiasm for solving even the toughest puzzles. This book is a great mystery without violence or gore – suitable for younger readers – as well as adults who love detective stories with suspense.
We recently read the cozy mystery novel, Maisie Dobbs by Jacqueline Winspear, and we are thrilled to say it was a great pick. Maisie is not your typical Private Investigator. For a start, she is a woman working as a PI in 1929.
She is smart, thoughtful, and fun to read about – she has both intelligence and intuition. As we read more about her past and how she solves mysteries, we could not help but be drawn in; this book was truly captivating from start to finish!
The novel The Cuckoo's Calling, by Robert Galbraith, follows the story of Cormoran Strike, a private investigator on the verge of bankruptcy. He is unexpectedly thrown a lifeline when a client walks into his office with an amazing story.
List Of Historical Fiction Mysteries
Are you a fan of Sherlock Holmes and other British mysteries? Can't get enough of thrilling investigations, crime-solving, and unraveling plots? Then perhaps you should try out some of these great works.
Get lost in a riveting mystery the British way. One of our favorite reads is The Beekeeper's Apprentice by Laurie R. King, and it stands out from the rest. This one is for all the Sherlock fans out there.
It takes place after the classic canon ends with the introduction of the retired Holmes and his new neighbor – Mary Russell.
It starts off with a young girl finding out about Sherlock's 'fake' retirement – only to unknowingly start working alongside him in their investigations! If you're looking for something fresh and original, this series will not disappoint!
We felt an immediate connection to heroin (and mischievous namesake) Maggie Hope and admit that we adored her whipsmart character even before she became a secret agent.
The stories she finds herself embroiled in with Churchill as her boss often take unexpected — but exciting – turns, and every book takes us further into the world of espionage without becoming too predictable.
We're only a few books in so far, but each one has elicited from us cries of pleasure upon reaching its conclusion!
Fans of Jane Austen's beloved novel Pride and Prejudice will love P.D. James' twist on the classic! In this book, set a few years after Elizabeth Bennet and Mr. Darcy get married, the Darcys are preparing for an annual ball at their estate in Pemberley when chaos erupts!
Lydia, Elizabeth's silly sister, comes hurtling up the drive, claiming that her husband Wickham has been found murdered. Soon the whole family is plunged into an investigation they seldom imagined they would face and its aftermath.
We recently just finished reading the classic murder mystery novel And Then There Were None by Agatha Christie. The plot was simply mesmerizing!
As lifelong lovers of detective stories, we can't help but admire Sir Arthur Conan Doyle and his creation, Sherlock Holmes. On every page of the Complete Adventures of Sherlock Holmes, we were mesmerized by the character.
His ability to solve even the most complex cases is nothing short of fascination, mastering deduction and observation as his weapons in apprehending criminals.
It's impossible to guess who the culprit is before he reveals it at the end – his interpretation of clues and evidence never ceases to astound us.
Final Thoughts
British mysteries are some of the best in the world, and these 15 titles are sure to keep you on your toes.
From classic Agatha Christie novels to modern female spy stories, there's something for everyone! So, grab a cup of tea and get ready to be swept away into a riveting mystery.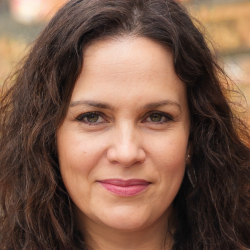 Latest posts by Penny Spacer
(see all)