Turning 13 years old is considered a rite of passage. No longer are you merely considered a child. You now become a teenager, which marks an important step in the aging process.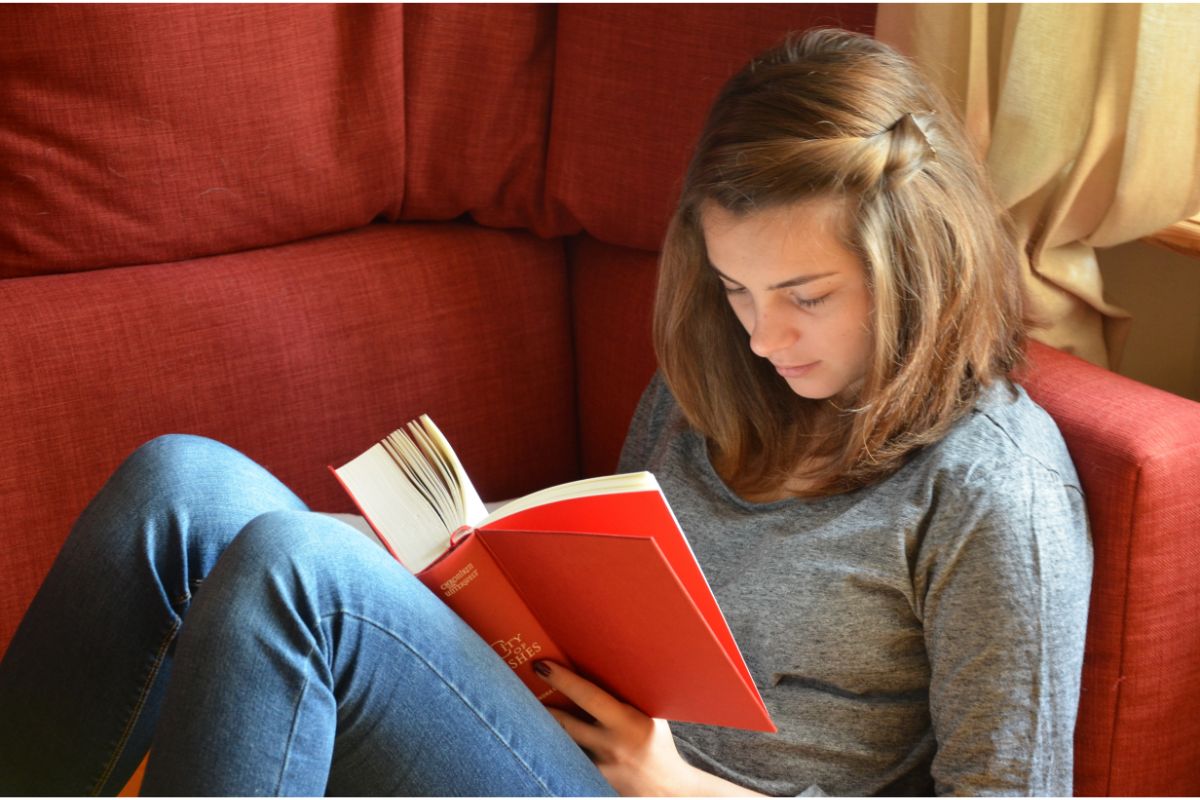 As a result, 13-year-olds are considered more mature than children. This will impact a person's reading opportunities.
When you become 13, you should try to broaden your mind and read a broad range of books. This way, you can find what genres and topics interest you.
So whether you are a 13-year-old searching for reading recommendations or an adult looking for some book ideas, here are the best books for 13-year-olds!
27 Brilliant Books For 13-Year-Olds To Read
Lemony Snicket's A Series of Unfortunate Events is an amazing book series that's equal parts dark and comedic. First published in 1999, The Bad Beginning is the book that started this book series, which has been adapted for film and television.
In the book, the three Baudelaire children (Violent, Klaus, and Sunny) are charming and talented. One day, their parents die in a mysterious fire. The Baudelaire orphans are taken in by the nefarious Count Olaf, who wants to inherit their wealth.
Seeping with dark humor, this book series is fun yet mysterious.
Holes is a modern classic novel that's commonly read by young teenagers in schools. If you've not read this book, we highly recommend that you give it a shot.
Stanley Yelnats has the worst luck thanks to a curse caused by his great-great-grandfather. Subsequently, the entire Yelnats family has been plagued by misfortune. Accused of a crime that he didn't commit, Stanley is sent to a detention center for boys.
Forced to dig as part of his punishment, Stanley uncovers a conspiracy that's linked to his family's infamous bad luck.
Like Holes, Little Women is considered a classic novel. Written by Louisa May Alcott, Little Women is a coming-of-age book all about family. The book focuses on four girls who are attempting to navigate society as they develop into women.
The Marsh sisters are named Meg, Beth, Jo, and Amy. These sisters each have their own distinct personalities, so much so that one could hardly believe that they're related!
This book is all about sisterhood and the support that these sisters give to each other despite their differences.
Harper Lee's To Kill a Mockingbird is one of the most popular and well-loved books of all time. Many people hold this book close to their hearts. This book is warm yet tragic.
The narrative follows Jean Louise "Scout" Finch, who is the book's narrator. The reader is introduced to the town of Maycomb through Scout's observations.
The book explores serious themes, such as rape, prejudice, and racism. Yet, these themes are made accessible to younger readers.
Scout's father, the iconic Atticus Finch, is a lawyer who works to defend a black man who has wrongly been accused of a crime. Heartbreakingly, the book explores racism from the perspective of an innocent young girl.
Printed in 1954, Lord of the Flies is an award-winning novel that explores themes of morality, group conflicts, society, and the inherent villainy of humankind. These are pretty heavy themes but are nonetheless important for 13-year-olds to learn about.
Set during an unspecified war, Lord of the Flies is about a group of boys that are stranded on an island when their airplane crashes. Left to their own devices on this uninhabited island, the boys form their own society.
However, the group soon falls apart due to disastrous leadership. As a result, the boys begin trying to hunt one another.
Like To Kill a Mockingbird, The Hate U Give explores the complex issue of racism. This may seem like a heavy subject matter for 13-year-olds. But if they're ready for it, this can be an informative book for younger readers.
Narrated by Starr Carter, The Hate U Give by Angie Thomas details the life of a black teenager who experiences a white police officer killing her friend. The book analyses the controversy that follows when the police officer is not charged for the shooting.
Mark Haddon's The Curious Incident of the Dog in the Night Time is a fun read for young teenagers. This murder mystery teaches readers to accept people who are different and considered outsiders.
The protagonist of the book, Christopher John Francis Boone, suffers from an unspecified disorder. Upon discovering that his neighbor's dog has been killed, Christoper aims to find the killer.
This next book is a great option for fantasy lovers. A Monster Calls by Patrick Ness is a low fantasy book designed for young adults.
Conor O'Malley is a thirteen-year-old boy who has to deal with the repercussions of his mother's terminal illness. In the night, Conor is frequently visited by a mysterious monster who tells him unique stories.
Heartbreaking and emotional, A Monster Call will help younger readers to cope with grief.
Launching the His Dark Materials book series, The Golden Compass is another fantastic fantasy novel that 13-year-olds will adore.
Set in a fictional world, Phillip Pullman's classic novel sees a young heroine called Lyra Belacqua on her adventure to rescue her missing friend. In this fantasy world, humans are accompanied by dæmons, which are animal embodiments of their souls.
In an alternate reality future, racial inequality is rife. Known as Crosses, dark-skinned people live in a privileged position. On the other hand, the noughts are pale-skinned people who are poor and badly treated.
Sephy is a Cross. Callum is a nought. As a result, their romantic relationship is frowned upon. Malorie Blackman's Noughts and Crosses is centered around the forbidden relationship between these characters.
As a coming-of-age book, The Outsiders is ideal for 13-year-olds. S.E. Hinton's book was released in 1967, but it remains an incredibly relevant narrative.
Two conflicting gangs are separated by class. On the one side are "the greasers", a gang of working-class youths. Meanwhile, on the other side are "the Socs", who represent the upper classes.
Told from the perspective of Ponyboy, this book explores what it means to be a social outsider.
Set in 1947, The Night Diary is a fascinating dive into the history of India and Pakistan. Specifically, it analyses the consequences of the Partition of India.
Veera Hiranandani's book follows Nisha, a young girl who is half-Hindu and half-Buddhist. Consequently, Veera has a conflicted identity. This young adult novel inspects ideas of racial and national identity.
Wonder is an important and meaningful book that explores the theme of difference and prejudice. R. J. Palacio's debut novel is told from the perspective of August Pullman, an ordinary boy with a facial deformity.
August finds himself continuously rejected at school. Highlighting the importance of acceptance, August's fellow students soon learn to embrace him.
Do you love mysteries? The Van Gogh Deception by Deron Hicks is a suspenseful book made for middle school students. Found in the National Gallery of Washington, D.C., a boy has no idea who he is.
The Van Gogh Deception is a clever mystery book in which this boy must discover his identity. This book has a digitally interactive element that is ideal for 13-year-olds.
Suffering from OCD (obsessive-compulsive disorder), The Goldfish Boy, a young boy called Matthew becomes embroiled in a mystery. Matthew spends all of his time looking out the window.
Matthew is the last person to see his neighbor's toddler before he disappears. He transforms himself into a detective to find this toddler.
Lisa Thompson's book is an enthralling mystery that will have readers on the edge of their seats.
Kiran Millwood Hargrave crafts a beautiful tale of magic and fantasy. It's comparable to the works of other great fantasy authors, such as Terry Pratchett, George R. R. Martin, and Niel Gaiman, but is much more suitable for 13-year-olds.
In The Girl of Ink & Stars, Isabella Riosse lives on a mysterious island known as Joya. This island is filled with myths, which fascinate Isabella. When these myths threaten to rock this peaceful island, Isabella leads a quest to find out if there is any truth behind them.
If you have a passion for gaming and technology, you will likely enjoy Otherworld, the first book in the Last Reality series. Together, Jason Segel and Kirsten Miller create an intoxicating world that's focused on virtual reality.
Otherworld is the name of an addictive virtual reality game. The world is so engrossing that players never want to leave, as the protagonist, Simon, quickly discovers.
Written by Dhonielle Clayton, The Belles is a book that explores themes of magic and beauty.
Set in New Orleans, The Belles is about Camellia Beauregard. Camellia is a Belle, which means that she has the ability to control beauty. In a beauty-oriented society, this ability is greatly sought-after.
But Camellia soon discovers that she has access to even more power than she thought.
If you are looking for a book that will have you laughing out loud, Slider is an outstanding option. Pete Hautman's hilarious book explores the world of competitive eating. Though Hautman's book is a comedy, it has heartwarming moments that enhance the narrative.
David seeks to win the Super Pigorino Bowl, a massive pizza-eating contest with a substantial prize.
Darius leads a conflicted life, feeling as though he doesn't fit in anywhere. He's something of a nerd who moves from America to Iran, where he hopes that he will fit in better. Things start to change when Darius meets Sohrab and the two quickly become close friends.
Adib Khorram's Darius the Great Is Not Okay is a brilliant book for any 13-year-old who has ever felt lonely and isolated.
Celeste Lim's The Crystal Ribbon is a mesmerizing tale of magic. Set in medieval China, a twelve-year-old girl Li Jing is sold to another family and becomes an unwilling bride.
Follow Jing's attempt to escape this awful situation, as she is joined by a spider and nightingale. Hopefully, Jing will find herself along the way!
Greenglass House is an award-winning book by Kate Milford. This book has a really warm and cozy vibe that 13-year-olds will love. It's a particularly great option for fans of the Harry Potter book series.
Greenglass House is set during wintertime. A young boy, named Milo, expects to have a relaxed winter. This is until his home becomes filled with secretive and mysterious guests. Milo must use his intelligence to work out the secrets that this house holds.
Thomas Block's Mayday is an intense thriller. Oozing with suspense, Mayday is about a passenger jet that is hit by a missile. The remaining three survivors must learn to survive.
Just bear in mind that mayday may be a little too intense for some thirteen-year-olds. But if they enjoy suspenseful thrillers, this book will be suitable.
Aimed at teenagers and young adults, We Were Liars is a suspense-filled psychological horror. This book is all about consequences. It contains unreliable narration, which will keep the reader feeling tons of suspense.
Every year, the Sinclair family spends the summer on a private island. One year, something bad happens to Cadence Sinclair. Two years later, the four liars encourage Cadence to reveal what happened.
Written by Karen M. McManus, One of Us Is Lying is a page-turning mystery book that's difficult to put down.
Told from multiple perspectives, One of Us is Lying is about the 'Bayview Four'. When a controversial student named Simon is murdered, four students (Addy, Nate, Cooper, and Bronwyn) become suspects.
Is one of them lying? Find out by reading this marvelous mystery novel!
Train I Ride is a short but serious read for 13-year-olds. The book covers some important topics that will help young teenagers to grow as individuals.
The book tells the train journey of a young girl named Rydr, who is moving to live with relatives that she has never met before. Along the way, Rydr has numerous interesting interactions with her fellow passengers.
Finally, Theodore Boone is a popular book series for younger readers, specifically those in middle school. These legal drama books center around the titular character, who gets wrapped up in intriguing mysteries.
The first book in the series, Kid Lawyer, sees Theodore acute up in a murder case.
These books are written by John Grisham, a well-known writer who is known for his legal dramas. Therefore, you can trust that this book will be an excellent reading experience.
Final Thoughts
13 years old is a great age for reading, as you can finally begin reading a broader range of subjects, many of which will be more complex than before.
You can begin reading more deep topics that help you to learn more about the world. At the same time, fun books are also suitable for 13-year-olds. So if you are searching for book recommendations, why not give some of these books a try?!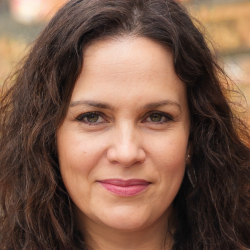 Latest posts by Penny Spacer
(see all)