Sarah J. Maas created an epic trilogy when she wrote 'A Court of Thorns and Roses', and it is a series which inspired quite the book hangover in many, people just loved it!
The world she created is a magic Prythian one that is filled with epic butt-kicking heroines, fae, winged beasts, demons and romances to win over your heart. This makes finding books that feature all of the things you loved about A Court of Thorns and Roses, quite the difficult task.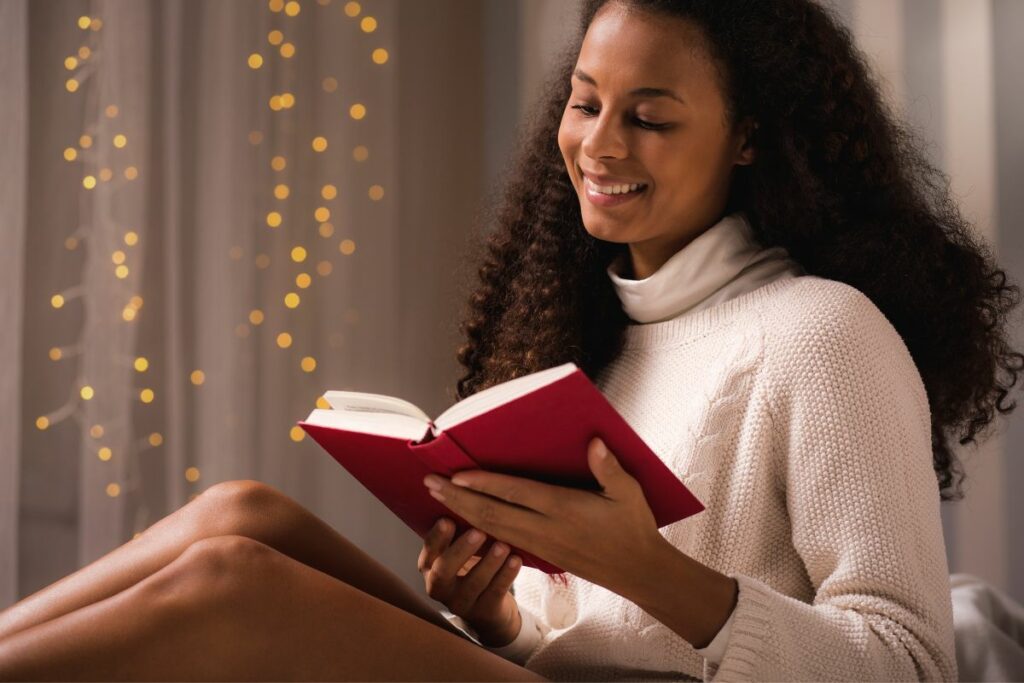 You might be looking for a tale that is a retelling of Beauty and the Beast, or a winged warrior much like Rhysand, Azriel and Cassian, perhaps an epic romance to give you faith in love again, or a heroine with true bravery like that of Feyre.
Whatever the case, we have been on the hunt and have found plenty of book options like ACOTAR that will take you back into a magical place where you know you belong.
Special Editions Of A Court Of Thorns And Roses
Before we delve into the books such as A Court of Thorns and Roses, we want to remind you that there are plenty of special editions and new updated covers available for this series.
We aren't super hot on the covers with Feyre on the front of it, but not everyone feels the same, so make your own decisions on this and remember that these are available.
Sarah J. Maas: More Books
Do not jump straight to the works of other authors just yet, while there are plenty of other books that are like 'A Court of Thorns and Roses' there are still plenty of other books/ book series by Mass that are totally awesome.
There is Throne of Glass and House of Earth and Blood. Throne of Glass is a YA fantasy book series, but Crescent City is definitely an adults only read.
House Of Earth & Blood
The first urban fantasy series by Sarah J. Mass, House of Earth and Blood is an awesome read.
In this tale you will find cell phones, skyscrapers, and surveillance, but you will also find werewolves, demons, fairies, angels, and witches with power and history. It is a wild ride ready to hook you in from the get-go.
We were initially turned off by the endless places, names, species, tribes, and such, but this was quickly shaken off by the awesome world-building and the hunt!
The next book cannot come out too soon!
Throne Of Glass
Throne of Glass is yet another epic favorite series from Sarah J. Maas, and it began back when Sarah was only in her teens. The story centers around Celaena who is an imprisoned assassin who has been offered her freedom to act as the champion for a Prince.
She prepares to earn her freedom in competition, and starts training sessions with the guard captain. Acclimating to a life in court, the prince ends up being drawn to her romantically and a wild love-triangle starts.
The series just keeps getting better and better. This is definitely a book to be read if you enjoyed ACOTAR.
Books Similar To ACOTAR: Beauty & The Beast (Retellings)
If you loved ACOTAR and you are looking for something a bit more like a Beauty and the Beast retelling, then there are plenty of different options for you. Here are some of our favorites!
Rosamund Hodge: Cruel Beauty
If we are honest, A Court of Thorns and Roses is basically a retelling of Beauty and the Beast with a twist to it, and Cruel Beauty is just like this too. In this story, Nyx is aware she has to be married to the land's evil ruler, that is if she is to kill him and set her fellow people free of him.
However, once she has moved within this enchanted castle with her new husband, she becomes surprised at the feelings he invokes in her.
Not only is this a retelling of Beauty and the Beast, but it also makes some references to Greek Mythology through the story. The way in which the elements of fairy tales meet the elements of mythology is awesome!
Naomi Novik: Uprooted
This book makes for a truly epic adult fantasy fairy tale. It is complicated and quite unlike most traditional American fairy tales. Inside an enchanted woodland, mythical creatures and magic grasp at you and drag you in.
There is no cliché damsel in distress here, so do not let it fool you into thinking that this is a tale of a damsel in need of saving.
Agnieszka lives happily next to a woodland, but this wood is filled to the brim with dark power. The village actually requires the Dragon to protect them from the dark power of this wood.
In exchange for this protection, a single woman from this village has to go and serve him every decade, and to the surprise of everyone, he ends up choosing Agnieszka.
Brigid Kemmerer: A Curse So Dark And Lonely
This intriguing retelling of Beauty and the Beauty is quite something, it makes for a fun read, however, it is much tamer than some of the other books in the series. It is not a traditional re-telling either as it is more based around a love triangle.
As not to say too much, it's best we just leave it there and let you enjoy it! This is the first book in a series which is quite like ACTOAR about a Prince and his kingdom.
Megan Spooner: Hunted
This Beauty and the Beast re-telling has a heroine who is quite reminiscent of Katniss Everdeen than your traditional fairy tale protagonist.
There are no teapots, gentle magics or ball gowns, it is just a lady hunter who is on a mission to avenge the death of her father and free a beast from his prison.
It is very light on romance, but heavy on the descriptions of the hunt, while this may not sound exactly like a Beauty and the Beast retelling, it is quite charming. This story is set in the Russian wilds, and it is quite a captivating scene to set.
Fae Themed Booked Similar To A Court Of Thorns & Roses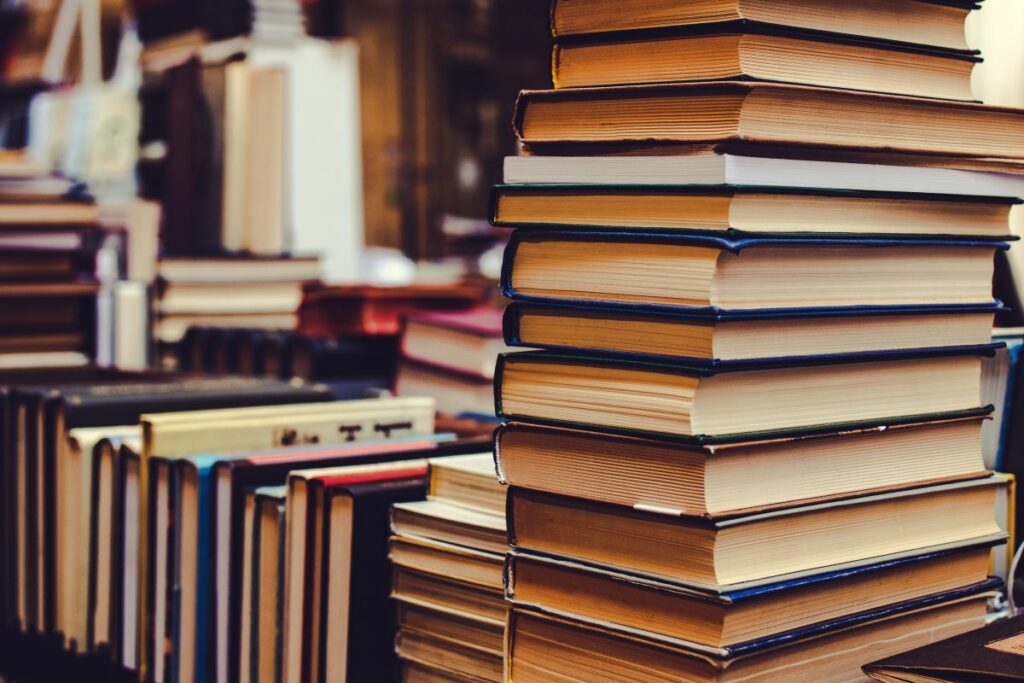 If you are more here for the fae-based stories, then perhaps some of these books will be more to your taste.
Caroline Peckham & Susanne Valenti: Zodiac Academy: The Awakening
This has got to be every fantasy fiction fan's new favorite addiction. The story is about orphaned twins Darcy and Tory who end up discovering that they are actually Fae after they turn 18.
However, they are not just any fae in particular, they are heirs to royalty, and they need to be graduates of the Zodiac Academy in order to claim it.
However, the problem comes as there are 4 heirs. The boys who are each in each elemental order, raised to share the throne as one, ruling together while the Twins are absent, however, they do not plan on giving up their claim to the throne.
They use earth, fire, water, and air magic to put the two twins to the test. This story contains steaminess, deadly situations and a lot of bullying romance, so it is not suitable for under 18's!
Margaret Rogerson: An Enchantment Of Ravens
This novel is a stand alone fantasy romance series, however, this is also an ideal book for fans of ACOTAR.
It is all about a human who falls head over heels for a fae, and has plenty of elements for you to fall in love with. There are seasonal fae courts of' spring, summer, fall, and winter, there is forbidden love and enchantments and more!
It is a great book if you want some romance and some fae all in one!
Holly Black: The Cruel Prince (The Folk Of Air No.1)
Back when Jude was only seven years old, her parents were killed and she ended up taken to live in the faerie high court with her sisters. Jude lives as a human among fae and is trying to find her place.
This is an ideal YA fantasy that is packed with drama, angst, treachery and more. You're sure to find yourself frantically searching for the sequel as soon as you finish the first.
Jenna Black: Glimmerglass
This is a quick YA read about a young half-human, half-fae teen who leaves her alcoholic mother to journey to Avalon and meet her father.
Avalon is the gateway to the realm of the fae, and she soon questions who she should trust when she finds out she is a Faerie walker, able to travel between both worlds.
She is caught between both, with no one to trust and everyone wants something from her! A gripping story, and a sure page turner.
Epic Series Will Female Warriors Like Feyre
Perhaps you are after female lead characters who inspire you? If so, there are plenty of fantasy books like ACOTAR like this!
Rebecca Ross: Dreams Lie Beneath
This is a stand-alone novel, in this tale wardens are responsible for recording dreams and fighting them when they come forth on the new moon.
Clementine is training to become a warden, after her father, but he loses his post, and she swears vengeance. As she plots, she also finds herself seeking to end a curse which is haunting the whole kingdom.
It is a fascinating story for those who love strong female leads.
Suzanne Collins: The Hunger Games
This is the first book in the series and it follows the aftermath of a long lost North America, and now there are instead 12 districts that surround the capital.
Annually, every district sends a girl and a boy to fight to death in a competition known as the 'Hunger Games'. Katniss Everdeen volunteers to save her sister from certain death.
The movies were inspired by the novels, but we definitely find the books to be more addictive.
Jennifer L. Armentrout: Storm And Fury
This is a YA fiction fantasy about creatures, it is the ideal book to ease you out of nostalgia about 'House of Earth and Blood' and get you back feeling satisfied as a bookworm.
It happens to be a spin-off of one of the author's other book series, which we didn't find out until after we read it, but we still did not feel like we missed out on anything.
Both wardens and gargoyles are fighting demons in order to protect humans, as well as a specific human. While it is fantasy, it is also more of a romance as well.
Leigh Bardugo: Shadow And Bone (The Shadow And Bone Trilogy No.1)
This series is due to make an epic Netflix series, and it will likely be totally addictive on screen. However, the books themselves are worth a read (especially before the Netflix series!)
This book series focuses around Alina Starkov, who is an orphan who was never really good at anything at all.
However, when her regiment is pushed into the fold, and she nearly loses her best friend, she shows power beyond belief and everyone is shocked and in awe.
She might just be the answer to the wars that have been raging.
Victoria Aveyard: Red Queen
If you enjoy weird dystopian novels this is the ideal book for you.
In the world of 'Red Queen', those who have red blood are pretty common, but those with silver blood have superhuman power and are considered elite.
Silvers and Red fight it out against each other, but Mare Barrow is special. The ending is sure to surprise you, but until then you won't be able to put the book down.
Similar YA Fantasy Romance Novels
Want something a little different and that will send you into a world of wonder? Try one of these brilliant books!
Kiera Cass: The Selection
This is an incredibly popular book, and it is brilliantly fun too. Imagine the Bachelor meets the Hunger Games and you have got this book. It is like a reality TV show match-making competition in a weird dystopian world. Fun!
However, the bachelor is also the king to be!
Lauren Kate: Fallen
This book series is absolutely amazing, you will find yourself turning through the pages like never before. Fall in love with the first book and get hooked in the story of Luce and Daniel's love.
Luce is sent to Sword and Cross boarding school, a school suitable for kids who are troubled, like herself. But, the minute she gets there, Daniel becomes fascinating to her, but he just does not care.
Yet, it seems that there is more to this guy than meets the eye, and Luce does not care and wants to find out what his secrets are, no matter what it ends up costing her.
Should you be a fan of the warriors of the Night Court such as Cassian, Rhysand, and Azriel, then you are surely going to love Fallen.
Cynthia Hand: Unearthly
This series seems a bit dated when you first look at it, but if you can get past it (remember: never judge a book by its cover), then you will surely love it. It is actually ideal for those of us going through an ACOTAR hangover.
There are bad angels and good angels on earth, all here to fulfill specific purposes. But, when Clara starts getting visions of hers, her family relocates to Wyoming, so she may save a boy from a burning fire.
The question is… Does everything go as planned?
Overall
There are many different books that you can choose from if you love ACOTAR, as you can see… It all just depends on what your specific tastes are! Pick one, and find out!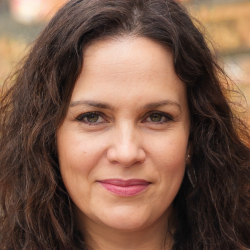 Latest posts by Penny Spacer
(see all)