Are you looking to find all the books on the 'Read with Jenna Book List', ranked?
What is read with Jenna? Well, it's a TV show, hosted by Jenna Bush Hager, who picks up a new book each month to read together and discuss. The ultimate TV show for bookworms.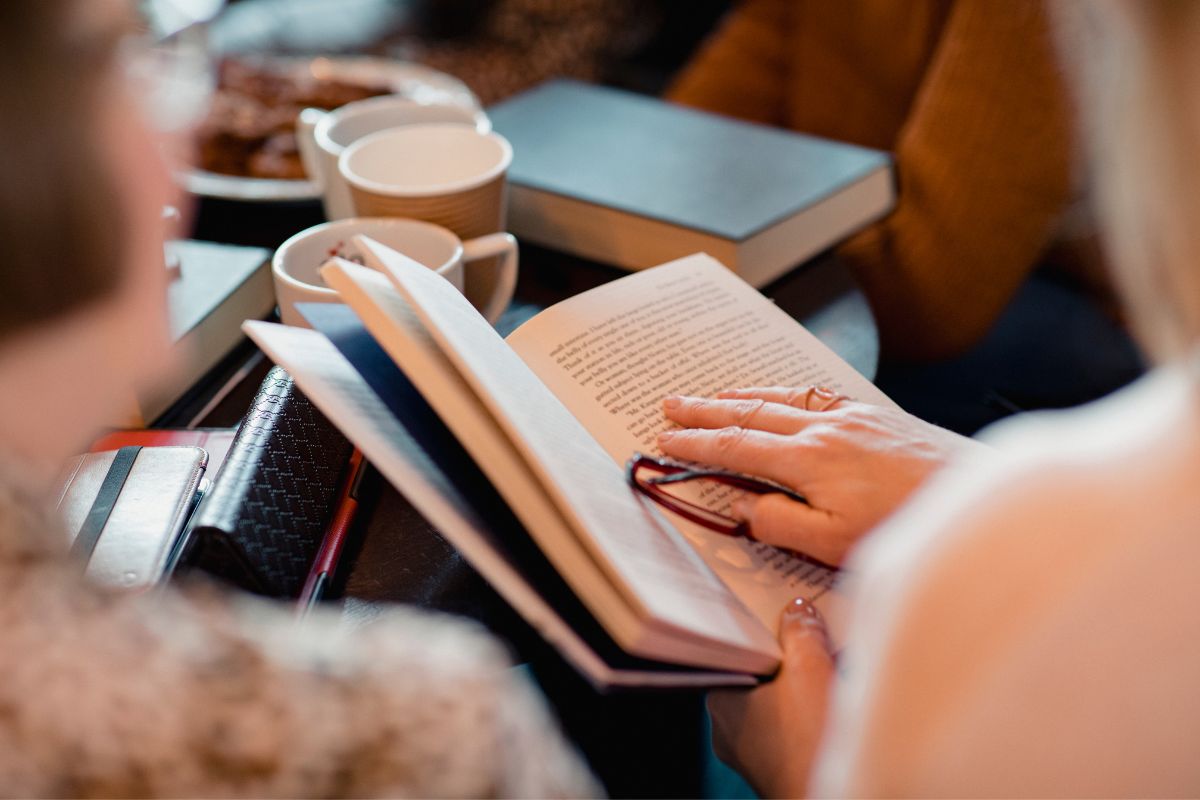 It's also a great new place to pick up some new reading material, so what do you do if you maybe missed a bit and want to catch up on some of the best reads? Well, to find a list of the books ranked would be an idea.
Oh, wait, that is exactly what we are doing here! So, stick around to find out which books you should be picking up next!
2022 Updated Book Club List
Jenna Bush Hager started her book club in early 2019, so it is not the longest list around. However, while her list is shorter than others, a majority of the books from her list have been incredible. Easy 4 or 5-star ratings!
This is why we love her picks, they are so good, you cannot help but pick up the next one she mentions.
So, take a look at the top-ranked books from Jenna Bush Hager's book club, and find yourself your next fiction addiction.
Our top pick out of the read with Jenna book list for the end of 20022 is 'The Secret History'.
This book focuses on Richard, who is one of a select few students who are hand chosen to work under the guidance of a classics teacher by the name of Julian Marrow.
Richard narrates this tale, and he recalls the tale of the death of one of the other students, Bunny.
As the story continues, it would seem that this student group is actually riding the line of mortality, with sexual tensions and straining friendships continually pushing over the edge until Bunny gets killed.
We love this book as it is incredibly disturbing and hard to read, making it really interesting and hard to put down at the same time. It is a sure dark academia novel to keep you up at night!
The Top Picks From Jenna Bush Hager Book Club
Now, aside from our number 1 pick of the year, what other books have us absolutely hooked?
Well, take a look at these Jenna Bush Hager Book Club reads that we 100% rate as all being 5 star reading material!
Get blown away by Javier Zamora's memoir novel about his journey alone to America. As a 9-year-old boy, he traveled 3,000 miles just to reunite with his parents on U.S. soil.
Although his grandfather is with him at the beginning of the journey, eventually they must part, and he is left in the hands of the adults who travel with him as he makes this journey.
This is a book about immigration that will stain itself into your memory. We couldn't help but be eternally grateful to the mother who ended up taking him up in her arms as her own during this journey.
Sorrow, joy, and frustration are all emotions you will feel as you enjoy this totally classic story that pulls on your heartstrings and reminds you of just what it is to be human.
If you are seeking a novel with a lot of heart, this is the book for you.
Recently widowed, elderly Tova adores her job, she cleans the aquarium in town in the quiet calm of the night. She loves it, especially due to her adoration for Marcellus, the octopus. The aquarium gives her solace, as it makes her feel close to her son, who was a marine lover but disappeared on a boat at 18 years old.
When Tova hurts herself and cannot return to work fully, she ends up getting close to her replacement, a young man who arrived in town and is looking for his birth mother, Cameron.
All the while, it turns out Marcellus knows what has happened to Erik, and is trying to help Tova find the closure she deserves.
Marcellus narrates the story between Tova and Cameron.
This is a unique story you are unlikely to find elsewhere, and it is something that will pull at your heartstrings in a most fabulous and ultimately bizarre way.
This book is awesome, a tale of family, love, and acceptance, gripping you from page one until the end, with exceptional writing and an entertaining tale.
When Eleanor Bennett passes away, she leaves behind a voice recording for Byron and Benny, her children. She wishes to tell them things about her life that she was unable to say when she was alive.
As they listen to her story and learn about their mother, their family, and themselves, they try piecing their relationship together.
This is a book that looks at everyone's lives, in the past, and in the present.
A reminder of how important love is and the true importance of togetherness.
It is not hard to see why this was picked for Read with Jenna Book Club. It is a historical fiction unlike anything you will have had a chance to seek your teeth into before.
This book is set in the 30s and 40s in New York, and is the tale of girls who were born into the Italian Mafia. They are best friends, neighbors, and both are also daughters to local members of the mob.
This tale talks through their childhood, teen years, and early adult years, and they work through their relationship with each other and the mob family.
It is a truly captivating and epic journey that gives you an insight into the lives of women in a family of crime.
Black Buck is everything you expect it to be and then some. This book can remind one a bit of the subtle racism in 'The Nickel Boys'.
Let us not forget the entire portion reminiscent of 'The Wolf of Wall Street', which can have you picturing Leo screaming like a tantrum child on the floor of the trading room.
This book is interesting as it is more than just entertaining, it is also very thought-provoking. Food for thought?
We feel a bit weird to say we love this book, as it is dark and gritty in its subject, however, you will likely find yourself really enjoying it. You will fall in love with the friendships you would not expect and get a fly-on-the-wall view of the racist double standards.
It tells the tale of a 14-year-old girl, Gloria, who is Hispanic and gets raped by an older white male, and the town Odessa, reacts very strongly to this.
While many people take one side of this, there are few that side with the other. It is a unique story filled up with hope and dreams.
You will feel intensely connected to the characters and their unique struggles. Set in 1976, but still holds a lot of truth in its pages for today.
This book will pull on your heartstrings, especially due to the abuse these women suffer.
This tale looks at 3 different generations of Palestinian-American women and how they struggle to become independent and blossom.
Expect to be shocked and horrified at how these women get treated. Including Isra, a 17-year-old in Palestine, who is entertaining suitors. In this tale she finds herself due to marry, and is going off to live in the USA with her husband, who she has only met occasionally.
Then, in New York, there is 17-year-old Deya, she hopes to go to college before she gets married, but her grandmother insists she be married first.
Etaf Rum did an incredible job at telling this tale, and really knows how to pull on your heart strings.
This book is certain to capture you by its very first page, the way Anne Napolitano has written this just draws you in from the get-go.
It tells the story of a boy who lived through a plane crash. The surprising thing is that the plane crash happens in the first few pages, but as you read the tale move from past to present.
You jump from prior to the flight and to the aftermath, getting to know all the people on board that plane, and the stories they have.
There is a lot to fall in love with, with this book, it is a very feel good story, and it is much more than it seems to be. It is written well and is very funny, hence why it makes our top picks
This book tells the story of a woman who ends up being a nanny to two children who start setting things on fire when they get annoyed.
This book has a unique humor around it that is all about the building of beautiful, strong relationships. It is highly recommended to give this book a try.
To this day, this has to be one of the books that stands out the most. In this book, one day, everyone who is over 22-years-old, wakes up to find a string on their door.
It soon becomes apparent that the length of the string on your doorstep, will determine the length of your life.
Those who have short strings start being discriminated against worldwide, begging us to ask the question of what is the true measure of a valuable life. This makes you think, and even gets you thinking about your life and those around you.
Ideal for book clubs because it is so conversation inspiring.
This book has endless layers. Telling the story of 'Soot', a young black boy living in a rural town. However, as we discover Soot's story, the author is also talking to 'The Kid', another young black boy who may or may not be totally invisible.
It is a powerful commentary on children, family, and the lengths that a parent will go to in order to protect their child.
It is also interestingly haunting as a tale.
Overall
There are so many books to discover on the Read with Jenna Book Club list, no matter what genre you are most drawn to, there will be something for you.
Which of these is your favorite?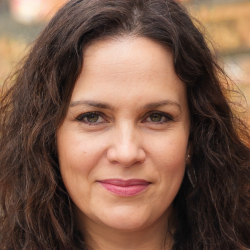 Latest posts by Penny Spacer
(see all)