Most kids prefer fiction to nonfiction. After all, fictional books allow their young minds to run wild. They can dream of dragons, magic, and thrilling adventures.
But once your kid reaches the 6th grade (11/12 years of age), this is a great time to get them reading nonfiction books.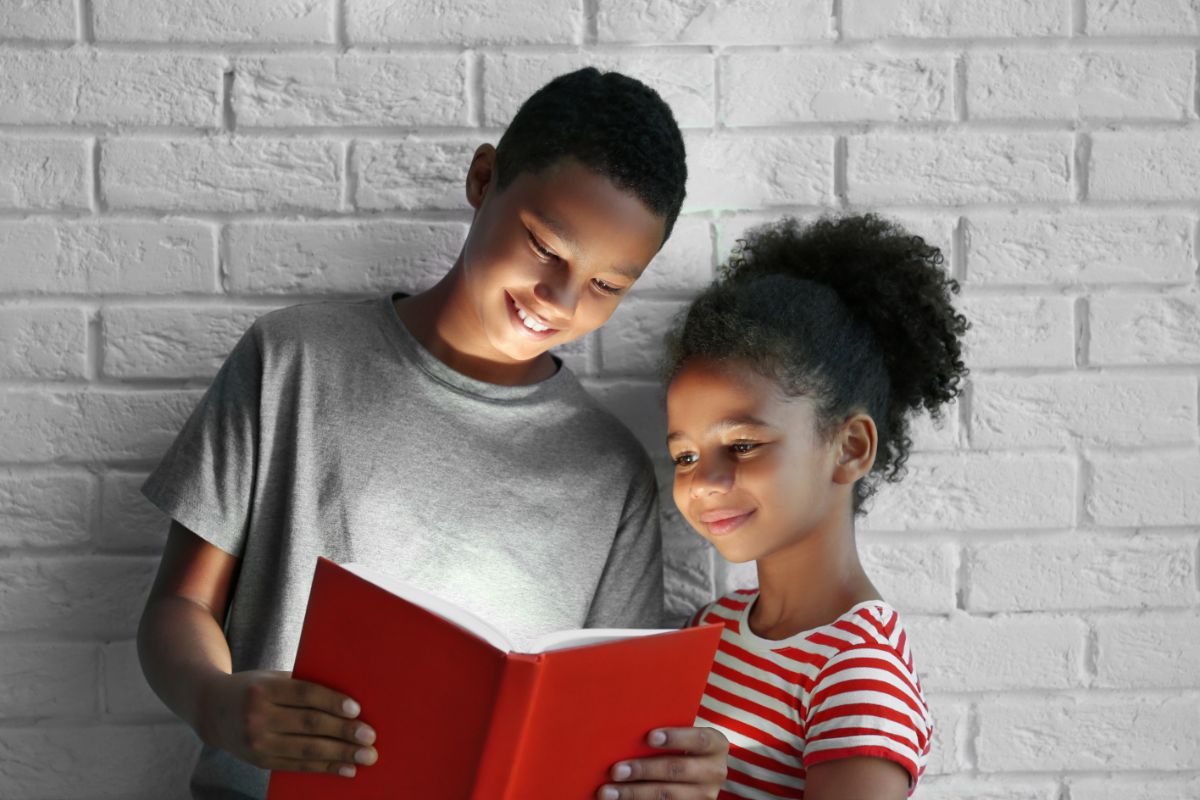 These books are filled with facts that are going to make your kids more intellectual (Also check out the Best Books For Your 8-Year-Old To Read).
So if you know a 6th grader (Also check out these Amazing Non-Fiction Books For 5th Graders) with a thirst for knowledge, here are the best nonfiction books for them to read!
18 Excellent Nonfiction Books For 6th Graders That They Will Love
History is a fascinating subject, but sometimes it can seem boring to kids. Luckily, the Horrible Histories series by Terry Deary is a great way of getting kids stuck into history.
Illustrated by Martin Brown, The Horrible History of the World is a useful handbook that will help 6th graders to learn all about the history of humanity.
Detailed and full of information, this book is also incredibly entertaining.
It covers fascinating events such as the history of samurai warriors and the life of Alexander the Great.
Who doesn't love a delicious dessert? Well, with this book, you can find out all about the history of different desserts, from cakes to ice creams.
Just bear in mind that after reading this book, you're bound to be hungry!
Written by Victoria Grace Elliot, Yummy: A History of Desserts is a fun yet informative deep dive into dessert history. This book is ideal for 6th graders who love sweet treats.
Filled with fun illustrations, this book is sure to keep children engaged.
From the magnificent minds of Mary Richards and David Schweitzer, A History of Music for Children is an illustrated guide that music lovers will adore.
Complete with gorgeous illustrations by Rose Blake, this educational book is a treat for the eyes.
The book explores some of the biggest names in the world of music, such as David Bowie, Wolfgang Mozart, and Billie Eilish.
We particularly recommend A History of Music for Children for kids with a passion for music!
How They Croaked covers a rather morbid topic, namely how certain celebrities and famous people diet.
If they've got a strong gut, 6th-grade kids can learn all about some of the most remarkable deaths in history.
This includes Albert Einstein and Tutankhamun. So if your 6th grader doesn't mind the macabre, why not give How They Croaked by Georgia Bragg a shot?
Do you know a 6th grader with a passion for technology? If so, we've found the perfect book!
Awesome Achievers in Technology by Alan Katz is focused on giving attention to lesser-known heroes within the world of technology.
Not only this, but the book tells younger readers about how these terrific technology inventors impact their modern lives.
The Ultimate Art Museum will make you feel as though you've visited every art museum in the world without ever leaving your house!
Designed for readers within the middle grade, this book teaches kids about art in a simple yet effective manner.
The book covers an impressive range of different artists and cultures from across the globe.
As a book all about art, The Ultimate Art Museum is also accompanied by compelling art. Penned by Ferren Gipson, The Ultimate Art Museum is essential reading for kids with an interest in art.
Josh Sundquist's We Should Hang Out Sometime is a magnificent memoir that is popular among teenagers. This Paralympic ski racer documents his early life in a relatable manner.
This rib-tickling book is all about Sundquist's misadventures. Specifically, it's all about his ventures into the complex world of dating.
Just bear in mind that this hilarious book covers some more mature topics, such as dating. Therefore, it's best suited to more mature 6th graders.
Sports isn't just about victory! Kid Athletes: True Tales of Childhood from Sports Legends is a collection of biographies from David Stabler.
It highlights the highs and lows of numerous sporting greats who also went through kid-related problems.
These sporting legends include Lionel Messi, Muhammad Ali, Billie Jean King, and Tiger Woods.
Therefore, if you know a 6th grader who idolizes one of these sporting heroes, this engrossing collection is a perfect match.
Benedict Arnold is an important figure in American history. With the aid of this compelling nonfiction book, 6th graders can find out all about this controversial figure.
The Notorious Benedict Arnold by Steve Sheinkin is a bestseller for kids with an interest in history.
This riveting read covers the heroics and treachery that plagued the life of this player from the Revolutionary War.
Up next, Black Heroes of the Wild West is an illustrated exploration of the wild west.
Written by James Otis Smith, the book tells the riveting real-life narratives of overlooked black heroes in the Wild West period.
Smith is a wonderful writer whose stories are sure to grab the attention of 6th graders.
Perhaps the most interesting person who is explored in this graphic novel is Stagecoach Mary, an ex-slave who become a prominent coach driver.
This fascinating children's book highlights that you don't have to be a celebrity to do something important.
Instead, this book shows that there are heroes in your local area. It underlines the important role that lesser-known heroes have in the community.
Joe Rhatigan's nonfiction book will likely inspire 6th graders with these sensational stories.
Codes aren't just for spies. In this text, author Ella Schwartz will guide younger readers through the bewitching history of codes and ciphers.
This includes engrossing tales of hidden treasure that kids will adore.
Not only is this book tons of fun, but it also provides education in the form of STEM topics.
Spectacular Stories for Curious Kids by Jesse Sullivan is a mind-blowing account of real-world stories. These vivid stories are guaranteed to grab the attention of the reader.
Sullivan crafts 100 stories centered around interesting nonfiction events. Perfect for curious minds, this nonfiction text may become the favorite book of your 6th graders.
Amelia Earheart is a fascinating historical figure. This female aviator is known for her infamous disappearance.
But this should not be overshadowed by the fact that she was the first woman to fly over the Atlantic Ocean alone.
Candace Fleming's book is an exceptional examination of Amelia Earhart that's designed for younger readers. They can find out about the triumphs and tragedies of Amelia Earhart's life.
The Omnivore's Dilemma is a thought-provoking book that encourages kids to think about the food that they eat. Michael Pollan's nonfiction book is a fascinating dive into the global impact of food choices.
So if you want to open a child's mind, The Omnivore's Dilemma is a phenomenal present.
You may think that a biography about the life of Abraham Lincoln may be a little too boring for 6th graders.
But Leila Hirschfeld's It's Up to You, Abe Lincoln is a funny yet educational read that will teach kids all about the 16th president of the United States.
This is the perfect nonfiction book to read with your kids.
As this book demonstrates, history is packed with liars. It's an entrancing dive into the biggest liars in human history.
As a result, this book will help 6th graders to learn more about history, as well as keep them entertained!
Despite how crazy these stories are, they are entirely true. With the help of this nonfiction book written by Christine Seifert, kids can read about fascinating figures like P. T. Barnum.
Last but not least, Astronauts: Women on the Final Frontier is an extraordinary real-life story of the very first women in space.
Jim Ottaviani's writing is exceptional, as it captures the extraordinary grandeur of this space voyage.
This book is sure to be an inspiring read, particularly for female 6th graders. Kids who have a passion for science will adore these motivating stories that highlight that science isn't just for men.
Final Thoughts
As you can see, there are loads of fantastic nonfiction books for 6th graders to try.
There's something here for everyone. So if you think that your 6th grader is ready for nonfiction, why not try one of these brilliant books?!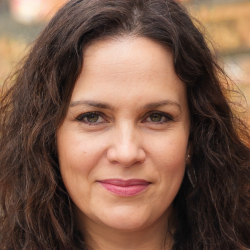 Latest posts by Penny Spacer
(see all)