Reading all of Louise Penny's books in order will make your day, especially if you enjoy mysteries and suspense.
You won't be able to put any of these books down because each book is full of suspense and adventure. This is all surrounding the life of Chief Inspector Armand Gamache.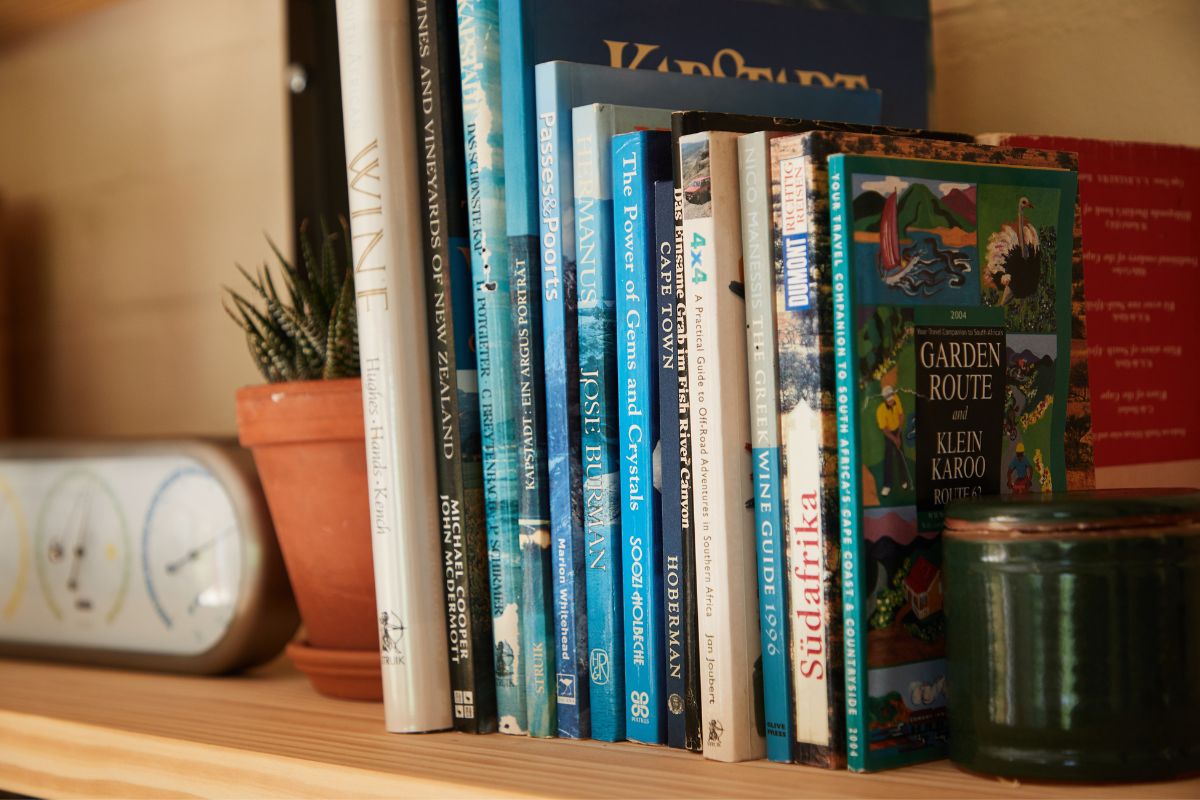 If you are interested in Louise Penny's work, we have got you covered. To help you get a clearer idea behind the Inspector Gamache books, we have collected together every book in this series.
By the end of this article, you have a better understanding on what these books are about and whether you should give the series a go yourself.
Carry on reading to read our guide to Louise Penny's Inspector Gamache series.
Louise Penny Overview
Louise Penny presently lives outside of Montréal, Québec, and was born in Ontario, Canada. Penny spent 18 years as a journalist and radio personality for the Canadian Broadcasting Corporation before she started writing.
She didn't start writing really when she reached her forties, after her husband Michael persuaded her to do so.
Since the release of her debut book, Still Life, in 2005, Penny has garnered various accolades for her writing. She has received the Anthony Award for Best Novel of the Year in 2010–2013.
In addition to the Agatha Award for Best Mystery Novel of the Year for four years in a row (2007–2010).
However, she didn't suddenly become a novelist; it took time. Before switching genres, Penny first attempted to write historical fiction. Then, like so many other writers, she received numerous rejection letters after finishing Still Life.
When Penny entered the British competition for unpublished writers called Debut Dagger, she was on the verge of quitting. Out of 800 entrants, she came in second. She found a British agent quite quickly, and she has since released 17 novels.
Do You Need To Read Inspector Gamache In Order?
The Chief Inspector Gamache series now consists of 18 books. There is a unique murder mystery in each book that is unrelated to the others. Armand Gamache is a Quebec inspector in command of the homicide division, and his tale is told in each book.
The killings in this province are the main focus of the plot, and he utilizes all of his ingenuity to resolve the crimes.
As is customary in the mystery subgenre, the identity of the murderer is revealed in the final pages of the novel, holding your interest right up until the very end.
The Three Pines series' characters, however, remain the same throughout the series. They develop and evolve, and they play a significant role in the series. These characters are what makes the books appealing to read.
You won't have any spoilers if you read Louise Penny's books in order. Thus, you risk ruining the novels for yourself if you read them out of order.
Louise Penny's Inspector Gamache Books In Order
The publishing order, also known as the chronological order, is the ideal approach when reading Louise Penny's work. Here is a chronological list of all Louise Penny's books.
Thanksgiving Weekend's discovery of a dead body in the woods leads Chief Inspector Armand Gamache and his Sûreté du Québec colleagues to a little community in the Eastern Townships.
Gamache finds it difficult to comprehend why anyone, especially a resident of Three Pines, a community so devoid of crime that it lacks even its own police force, would wish to kill beloved artist Jane Neal on purpose.
Gamache, however, is certain that evil lurks hidden behind white picket fences. He also believes that if he pays close enough attention, Three Pines will begin to reveal its sinister secrets.
The mystery is excellent, and Penny's 2005 book Still Life is a wonderful introduction to her writing style and explorations of the human mind.
CC de Poitiers was despised by all. None of the people who live in Three Pines, including her quiet husband, her cowardly lover, or her pitiful daughter, liked her. To the point of her death, CC de Poitiers managed to alienate everyone.
When Chief Inspector Armand Gamache arrives to conduct an investigation, he quickly learns he is dealing with a unique individual.
As she viewed the yearly curling competition, CC de Poitiers was electrocuted in the center of a frozen lake in front of the entire hamlet. Yet no one reported seeing anything.
Gamache explores the dark mysteries long hidden beneath the pleasant surface of village life. The residents of Three Pines are wise enough to avoid giving away too much about who they are.
In the small, abandoned village, spring has arrived. When some locals decide to hold an exorcism at Old Hadley House to celebrate Easter, they are hoping to purge the town of evil. That is, until one of their group passes away from terror.
Chief Inspector Armand Gamache appears to conduct the investigation. It's a case that will make him confront both his personal ghosts and the ghosts of a town that on the surface seems perfect. Yet, relationships are much riskier than they seem.
If you don't wish to read the Louise Penny books in order, you could pick up this book at any time.
During summer, at Manoir Bellechasse, a secluded inn close to the community of Three Pines, Armand and Reine-Marie Gamache are commemorating their wedding anniversary.
However, they are not alone. Rich and well-known, the Finney family also has visited for their own celebration.
An unnatural threat is present as a body is left behind by a devastating summer storm, and some unexpected guests show up for the family gathering.
Chief Inspector Gamache must uncover long-buried truths and animosities that are concealed behind pleasant smiles. He is driven to Three Pines, and into the dark areas of his own life. This leads to a terrifying conclusion.
This is a fantastic book as it allows us to get to know Gamache even more as we discover his past. We also get a better insight into his relationship with Jean-Guy Beauvoir as well.
A stranger is discovered murdered in the local restaurant and antiques shop. Once more, Chief Inspector Gamache and his crew show up. They begin to peel back layers of deception and reveal both hidden treasures and ugly truths.
No one claims to know the deceased guy. Yet, when hidden information comes to light, Olivier, the adored restaurant owner, finds himself in increasing danger. It is obvious that Olivier is lying.
Another incentive to read this series in order is the finale of this book. Which is crucial to understanding the remainder of the series.
In Québec City, it is the Winter Carnival. Armand Gamache, is visiting to heal from the incidents in the last book. An obsessive historian's search for Samuel de Champlain's remains in the Literary and Historical Society leads to murder.
Gamache cannot avoid investigating a crime that could reignite simmering tensions between France and England, even though he is on leave. Additionally, he is getting unsettling messages from Three Pines, where Olivier, the adored owner of the Bistro, was just been found guilty of murder.
Gamache must relive the awful tragedy from his own past in this novel, where past and present merge. If you haven't read any of the other books, don't start with this one because it's the saddest.
Clara Morrow, a local of Three Pines, is enjoying her first solo art exhibition until Lillian is discovered dead in her yard. To solve the murder, the small Quebec village calls Chief Inspector Armond Gamache.
Although Clara and Peter Morrow appear to be understandably shocked by the murder, things are not always what they seem. The stress is increased by Peter and Clara's marital issues. Also, even as secrets are revealed, Gamache isn't sure what is the truth anymore.
The Saint Gilbert Entre les Loups monastery is tucked away in the heart of Quebec's woods and is off-limits to visitors.
The lock on the great wooden door of the monastery is pulled back to let Jean-Guy Beauvoir and Chief Inspector Armand Gamache inside. This is after the renowned choir director is killed.
Ever since the shooting that almost killed him, Jean-Guy Beauvoir has struggled, his marriage has failed, and he is suffering from severe PTSD.
For the growth of the characters and the understanding of following novels, the final sections of this book are extremely important.
A plethora of adversarial forces are gathering against Gamache. While, the majority of his finest officers have quit the Homicide Department. Also, his buddy and lieutenant Jean-Guy Beauvoir hasn't spoken or gotten in touch in months.
Hence, Gamache enjoys the opportunity to spend some time outside the city when he receives a telegram from Myrna Landers in the Three Pines village. A longtime friend of Myrna who was scheduled to celebrate the holidays with her has not shown up.
This book is a great example of how you get really invested with these characters. Especially as Gamache is trying to find a safe place for his colleagues.
Gamache is now residing in Three Pines after finally being able to retire. Given that Jean-Guy is well and content, he has even more reason to feel at peace and comfort.
However, Gamache is brought back into the world of investigations due to Clara. She is concerned that her ex-husband hasn't returned home. Gamache leaves Three Pines and enters the world of art.
You can learn more about Peter Morrow's soul by reading this book. He would sell his soul in order to regain his artistic reputation.
Laurent Lepage, who is nine years old, frequently cries the wolf. His claims range from dinosaur sightings in the village of Three Pines to alien invasions, walking trees, winged animals, and extraterrestrial invasions. They are all so strange that nobody is able to possibly believe him.
The boy's disappearance, however, forces the villagers to think about the likelihood that one of his wild tales might have actually been true. A desperate quest for the youngster and the truth begins.
What they find in the middle of the forest triggers a series of actions that result in murder, an old crime, and an old betrayal.
When a complex antique map is discovered hidden, it seems quite simple. However, as the villagers get closer, the situation seems stranger.
The map, which Armand Gamache received as a gift at his new job, eventually leads him to shocking revelations. It takes the retired chief of homicide, to areas he is reluctant to go.
A professor at the Surete Academy is discovered dead. Gamache can't help but notice Amelia Choquet, a member of the cadets, everywhere he turns.
Gamache, and his connection with Amelia, quickly come into focus as the subject of the investigation. This time, Gamache is at the heart and focus of the investigation.
Gamache has unexpected depth to his personality, which is shown in this novel. People in Three Pines get more uneasy as a figure appears and remains motionless in the midst of the community. When the figure disappears, a body is found, and mysteries are exposed.
Alongside this, the Sûreté du Québec is now fighting a losing siege from drug cartels. The trial involves more than just the accused. Gamache is being judged by his own conscience.
Gamache discovers he is the executor for a will to a person he has never met when he receives a letter telling him to visit an abandoned farmhouse. The terms in the will are really bizarre. Although, these terms suddenly seem less strange and much more ominous with the finding of a body.
Alongside this, before the narcotics are spread and cause hundreds or maybe thousands of deaths, Gamache is attempting to find the medicines that he allowed into the country in the previous book. A lot is happening in this book that keeps you on the edge of your seat.
It is Gamache's first day back at the helm of the homicide unit, a position he now occupies with Jean-Guy Beauvoir. All around the province, floodwaters are rising. In the midst of the chaos, a father visits Gamache and begs for assistance in locating his missing daughter.
His efforts are becoming fruitless, but due to being a father himself, Gamache can't but be sympathetic to the father. Then a body is found, and more mistakes follow after.
The mystery ends quite quicker in this book compared to the previous ones. Although, it is still a great read.
The Gamache's get together as a family during their first evening in Paris for a bistro supper with Armand's millionaire godfather, Stephen Horowitz. After the meal, as they make their way home together, they see in terror as Stephen is struck and suffers serious injuries.
A search is started once it is found that Stephen is in possession of an unusual key. It forces Armand to delve deeply into the long-kept mysteries of Armand's godfather. The entire family is soon entangled in a series of lies and treachery.
It's nice that we get to know more about Gamache's son, Daniel, in this book better than we have in previous books.
The people of Three Pines make the most of the thick snow as the New Year draws near. A simple request causes the Chief Inspector's family vacation to be cut short.
A traveling professor of statistics is scheduled to deliver a lecture at a nearby university, and Gamache is asked to arrange security.
Gamache begins investigating Professor Abigail Robinson and learns of a horrible agenda, leading him to request that the institution postpone the presentation.
They decline, claiming academic freedom. Professor Robinson's opinions soon begin to cause fights. However, if the people follow Abigail Robinson, everything will be fine, she assures them.
Gamache looks into both the murder and this astonishing popular fiction Professor Robinson has created, and which everyone is believing.
As the top inspector battles his past demons, the plot alternates between both the past and present day. In Three Pines, a young woman and her brother discover their murdered mother. Gamache and Beauvoir met because of this case, and everyone is haunted by the recollection.
This book is all about following the development of the two men's relationship from its rocky beginning. It increases your admiration for Beauvoir and Gamache. This most recent mystery from Louise Penny won't let you down if you're a fan.
Will There Be An Inspector Gamache TV Series?
Amazon Prime is adapting this mystery book series by Louise Penny. There will be eight one-hour episodes of the adaptation. It is believed the show will be called Three Pines. It is believed that Alfred Molina will play Chief Inspector Gamache in it.
Left Bank Pictures and Amazon Prime will both co-produce the show. It is the first domestically made scripted drama from Amazon Studios' Canadian Originals branch.
The show was supposed to start production in rural and urban Quebec in August 2021, but no launch date has been announced. It will begin at the start by recreating Still Life, Penny's debut book.
Although there is already a TV movie that was released in 2013. This film was based off the first book and titled Still Life: A Three Pines Mystery. Nathaniel Parker stars in this film as he plays Inspector Gamache.
Final Thoughts
When it comes to the Inspector Gamache series, there are in total 18 books that Louise Penny has released so far. Each one is a great read by himself, although it is better to read the books in chronicle order.
This way you can gain a real insight into Inspector Gamache and how his life has turned out the way it has.
At the time of writing, there are only 18 books in this series. Although, it is known that Louise Penny is still writing books for this series.
Therefore, you can expect more Inspector Gamache books in the future. Each book contains a new mystery, which fans always enjoy trying to work out who is the culprit.
We hope you have enjoyed reading this guide. Now you know all of Louise Penny's Inspector Gamache books in order.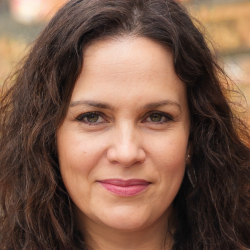 Latest posts by Penny Spacer
(see all)