Percy Jackson has a special place in many people's hearts – and we're talking about the books. Anyone who has read the books probably can't quite put into words how far off the film adaptations were, and we're all keeping our fingers crossed for the Disney series coming in the next few years.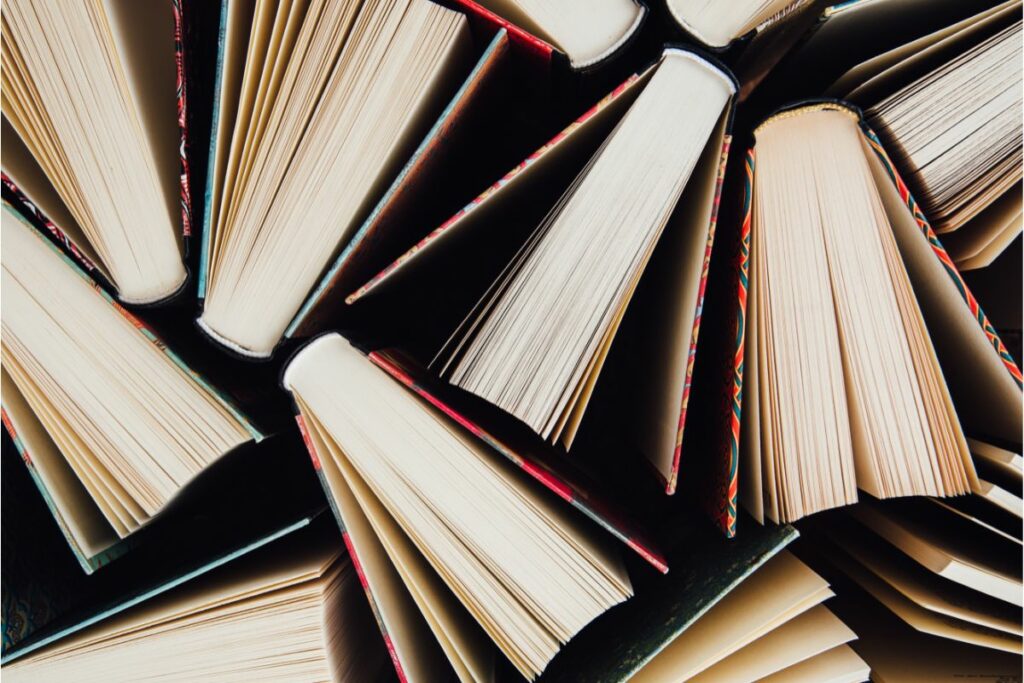 However, since Rick Riordan has amassed an impressive fan base for his wonderful Percy Jackson books, the books will be the focus today.
Let's start off by saying that this acclaimed author will be adding three more books to his Percy Jackson series, so there's a lot to look forward to (Check out Guide To Rick Riordan's Percy Jackson Books)! In the meantime, though… fans are going to need something to fill that hole in their hearts.
Lucky for you, there are plenty of books that you can read that will give you a similar feeling that the Percy Jackson books will. Some have been written by the same author, but most haven't!
If you want to find out about 19 incredible Percy Jackson-like books that are perfect for any middle-grader, just keep reading! Even if you're a parent, you are probably still going to enjoy these amazing books.
A Little Bit About Percy Jackson
Percy Jackson and the Olympians is a fantastic middle-grade series with Percy as the main character. It starts with him at 12 years old, and readers are able to grow up with him through the next five books.
He is given guests by the oracle, and with each book, the quests become increasingly dangerous. We love and grow with all the characters, like Grover and Annabeth, plus many more.
Rick Riordan, the author, recently announced that he will be publishing a sixth book in the series in 2023. Until then, we all need something to keep us satiated, right?
Other Rick Riordan Books To Check Out
The Red Pyramid – Book 1 Of The Kane Chronicles
This series has similarities to Percy Jackson, but is instead based on Egyptian mythology. It follows Sadie and Carter Kane, who have always been split up.
In order to defeat the Egyptian Gods, who would cause mayhem in the world, the pair are forced to learn and tap into their Egyptian magic. 
They face monsters and misery, and the man himself, Percy, even makes an appearance at some point! There's so much to love about this series, and it's hard to dislike something that has been put together so perfectly.
Any Percy Jackson fan will love this series if they haven't read it already.
Magnus Chase follows a similar principle, but the focus is on Magnus Chase and Norse Mythology. Here, Magnus Chase dies in battle and is taken to Valhalla.
Instead of an eternity of battles and sunshine, however, he is tasked with finding the only weapon that can stop Ragnarök and keep the monsters away. 
There are currently three books in the series, with the potential for more in the future. Percy also makes an appearance in the series and is a secondary character! Without giving too much away about this great book, we just know that it's one that fans will fall in love with.
This story follows Apollo, who has been transformed into a mere mortal to fulfil a quest. He is to free the Oracle from the Triumvirate, and faces many dangers ahead. Along with his demigod master, the two get themselves in plenty of dangerous situations and trouble.
From battling Roman emperors to making few friends, there is nothing else you could want from a book like this. This is a Greek story that you won't be able to find anywhere else.
Daughter of the Deep is one of the newest additions. The story follows siblings Ana and Dev as they go to a marine science school called Harding Pencroft Academy. Ana finds that her school has been bombed while out on an expedition, and fears everyone to be dead.
She is desperate to find out what happened, and who was to blame. The girl quickly learns from her professor that her school had a rival, Land Institute. The two schools have been battling for more than 150 years.
This book is a different twist to the usual Rick Riordan product you might be used to. However, there is so much to love as the details become uncovered and Ana finds out the truth.
The Lost Hero – Book 1 Of The Heroes Of Olympus Series
This Rick Riordan series has lots of main characters, with each chapter being written from a different one's point of view. The series has a lot to offer, and focuses mainly on Percy and Jason, who have both lost their memories.
To top it off, the boys have been sent to the opposite camps, with Percy ending up in a Roman camp and Jason in the Greek. Any fan will eat these up, as every character offers something fresh and now, making it impossible not to appreciate.
Mythological Retellings
As a Rick Riordan Presents book, you already know that a Percy Jackson fan is going to love this book. The Storm Runner is based on Mayan Mythology and follows a boy named Zane. Zane lives near a volcano, which is also a portal into another world.
The problem is that Zane is fated to unleash a dark and powerful Mayan god, unless a relic can first be found. On the way, we find out who Zane really is, and we join him in facing battles with demons and shapeshifters.
Based on ancient Indian mythology, this story is wondrous and new to many. It follows 12-year-old Aru Shah, a young storyteller who had a tendency to stretch the truth a little too far. One day, a dare from her classmates results in the girl releasing an ancient demon.
Now, Aru has to embark on a mission to find the Panda Brothers from legend, so that the demon can be returned to its land. This book is the first in a series, and will definitely be something for a Percy Jackson fan to love.
Based on African American folk heroes, Tristan Strong is another refreshing retelling. This is an epic fantasy perfect for a middle grader, and follows Tristan when his best friend passes. It doesn't take long for a mysterious creature to appear, and tries to take Eddie's notebook.
In anger, Tristan punches a tree and inadvertently opens a gateway to another dimension. Before he knows it, Tristan finds himself in battle, and has to find his way back home before he pays the ultimate price.
Magical Fantasy
Recently turned into a beautiful Netflix movie, The School for Good and Evil doesn't disappoint when on paper. The book focuses on Sophie, who thinks that she will fit in perfectly at the School of Good.
She looks up to Snow White and Cinderella before her. Agatha thinks the opposite for herself – and thinks that the School of Evil will be perfect for her. 
However, when the girls are assigned to the opposite schools, they need to embark on a journey to find out the truth about themselves. They must learn who they really are, and where in the world they belong.
If you don't know about Harry potter, then we have one question: what rock have you been living under? Like Percy Jackson, this classic series follows the main characters through their childhood years as well as one adventure after the other.
Harry Potter learns that he is a wizard, and attends Hogwarts – the famed and magical school for witches and wizards. On the way, he makes friends and enemies, and learns that he is fated to play a crucial role in a battle that has been going on for decades.
Many people already know about Artemis Fowl, but it's still worth a mention here! This book follows a child genius who intends to find his father by using the power of the fairies.
He and his butler work together to capture a fairy named Holly Short, and they embark on a journey to find his father, his family fortune, and of course, his power. 
Unlike the other books on this list, this book is told from the villain's point of view. Artemis thinks he's the smartest, but he soon realizes that the fairies should never be underestimated. Even though he may be the villain, you can't help but root for him and believe in the cause.
Angie Sage – Magyk
As a seventh son of a seventh son, Septimus Heap is bound for great things. However, he disappeared the night he was born, and his parents have no choice but to think him dead.
That same night, Septimus' father finds something unexpected in the snow – a baby girl. From there, you are set up to experience a story like no other, full of bravery, adventure, and of course, magic.
Amari tenaciously searches for her brother, and nothing can stop her. She found an invitation from the Bureau of Supernatural Affairs in his closet, and had decided that it must be the key to finding him.
This story deals with both fantastical and real problems, such as bullying. The characters are captivating and lovable, but elements may be difficult for some readers, so keep that in mind!
John and Sophie Newman find themselves with powers that they have no idea how to use. Before they even know what is happening, they are faced with the responsibility of saving everyone they know from Dr. John Dee, who has stolen a book from Nicholas Flamel's Book of Abraham.
The book holds the answers to all of life's mysteries – and even the key to immortality. If the book gets in the wrong hands, the world as they know it would be destroyed, so John and Sophie have no choice but to master their powers in order to save the world.
Tween Fantasy
Alice Queensmeadow must journey to Furthermore – a magical world – if she ever wants to bring her father back. This book is the beautiful combination of Alice in Wonderland and The Secret Garden, with heartfelt plots woven with magic.
Alice has Oliver by her side, and the two embark on a quest to set the world right once again. The pair traverse the magical lands of Furthermore in search for not only her father, but also for color.
This book is unexpected and unrelenting in the best possible way. There is magic and mystery, and you never know what is coming around the next corner. The search for color and her father is simply a plot that you are unlikely to see anywhere else. 
From a laundry room, Gregor somehow falls into a dark Underland. There, war is brewing and a prophecy has long foretold of his appearance. Because of this, Gregor is unable to leave, and must instead play his role in the world.
At the same time, he begins unfolding the mystery of his father's disappearance years before. Adventures and excitement lay before you, and this page turner will surely captivate the mind of any middle grader.
Although this story takes place in the wonderful world of fairy tales, there's a lot more to it than that. There's magic and mystery, and siblings Connor and Alex find themselves transported into the fantastical realm of fairy tales when their grandmother gives them a book of fairy tales.
Fairy tales might sound fun, but how will the siblings get back home?
Fablehaven follows Kendra and her brother Seth. The pair find out that their grandfather is the all-important caretaker of Fablehaven, a magical sanctuary for all animals.
In a time when animals are making the journey to this land to prevent their own extinction, monsters find their way into the world. 
Now, Fablehaven has to be saved, and Kendra and Seth have to save their own families.
This look has some darker themes compared to some of the other books on this list. Younger readers might find it a little too scary, but most middle-grade readers, and certainly those who are fans of Percy Jackson, should love it.
Already read all the Percy Jackson books and Harry Potter? The time has come to enjoy Keeper of the Lost Cities. These books follow an elf who lives in the human world – Sophie Foster.
She goes on one journey after the next to learn about her powers of telepathy and visits the Lost Cities, but soon discovers a secret organization with one goal: the destruction of the human world. 
Now, Sophie had to battle with the truth, and find a way to save all the friends she had met along the way. But can she do it?
Final Thoughts
If your kid (or you!) has gotten through the Percy Jackson books and hunger for more, this list is a great place to start. There are so many incredible books that any Percy Jackson fan will love.
The books mentioned in this list are all suitable for middle-grade readers, or anyone between the ages of 9 and 15. However, if you're a fan of Percy Jackson, too, then what's stopping you from enjoying these amazing stories, too?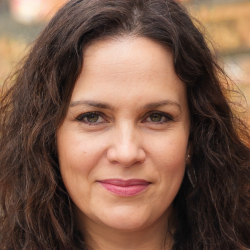 Latest posts by Penny Spacer
(see all)