J. K. Rowling's Harry Potter is one of the most popular series of books in the world. Beloved by children and adults alike, these books are full of magic and wonder. The Harry Potter franchise has taken the world by storm to the extent that its terminology is known across the globe.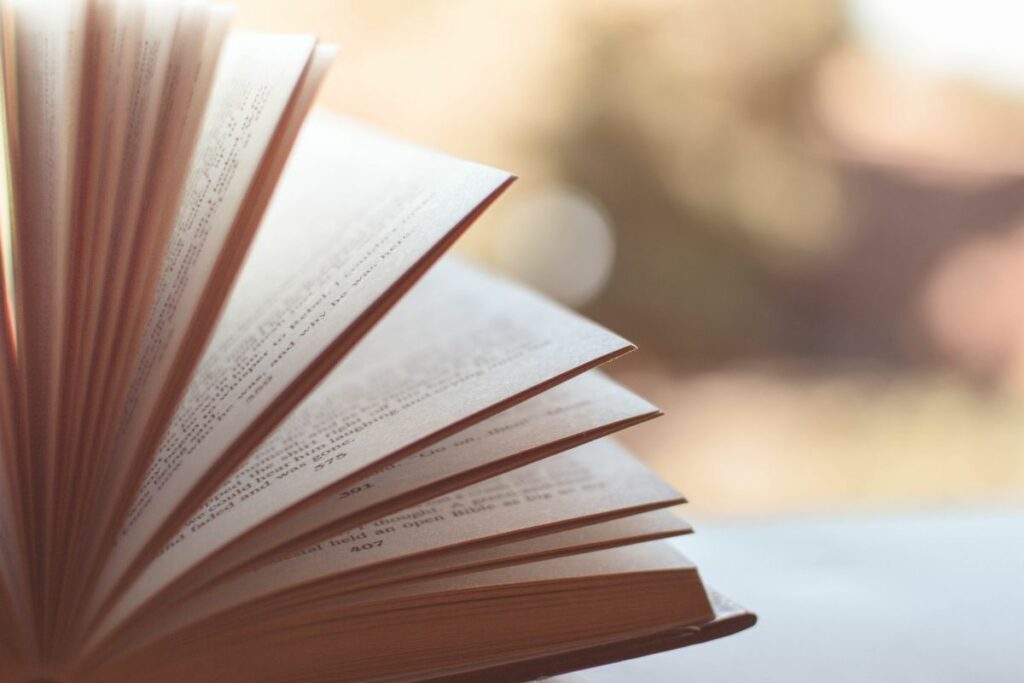 So if you've finished the Harry Potter series and are looking for something new to sink your teeth into, you've come to the right place. Here are 21 similar books that are ideal for magic lovers!
21 Spellbinding Books For Adult To Read After Harry Potter
Our first pick is Jonathan Strange & Mr Norrell. Written by Susanna Clarke, this fantasy novel is set in an alternative version of the 19th century, thus making it an alternative historical narrative. 
During the Napoleonic War, it is believed that magic disappeared from the world. However, two men, namely Jonathan Strange and Gilbert Norrell, discover that magic very much still exists.
Jonathan Strange & Mr Norrell explores the deep relationship between these two protagonists. Plus, this spellbinding book examines complex topics, such as questions about English identities and what it means to be English.
The result is a fun yet deep book that merges history with fantasy. Jonathan Strange & Mr Norell is the perfect book for lovers of history and magic.
Marie Lu's The Kingdom of Back is a tale of two unique twins who are born with exceptional gifts. Nannerl Mozart has a passion for music and wishes to be remembered for her talent. 
Yet, Nannerl is a woman in the 18th century, meaning that composing is frowned upon. As a consequence, everyone only pays attention to her brother, Wolfgang. He is recognized for his musical talents while Nannerl is increasingly overlooked.
One day, a mysterious and magical figure approaches Nannerl with an offer that could change her life forever. Will she take it? What will this gift cost Nannerl? Find out by reading The Kingdom of Back.
Targeted at young adults, Star Daughter feels a bit more mature than Harry Potter but is more teenage-friendly than other books on this list. Inspired by Hindu mythology, Star Daughter is overflowing with fantastic fantasy.
Star Daughter explores the life of Sheetal, who is the daughter of a mortal and a star. Though Sheetal attempts to live a normal life, her supernatural powers begin to put the lives of others in danger. 
Shveta Thakrar writes a compelling story that's all about Sheetal's quest to save her human father. Sheetal's journey allows her to experience the light and dark of the universe.
Do you love witches? If so, A Discovery of Witches by Deborah Harkness is guaranteed to be a delightful reading experience. This narrative focuses on the theme of forbidden passion. As a result, it's difficult to put this book down!
The protagonist is Diana Bishop, a scholar who is related to a family of witches. After she accidentally locates a long-lost manuscript, Diana learns to accept her magical side.
Evil forces gather to obtain the manuscript. The discovery of the manuscript causes an endearing vampire, named Matthew Clairmont, to enter Diana's life.
A romance blossoms between vampire and witch that's filled with passion and temptation. This book is an ideal read for lovers of fantasy romance.
Longlisted for the National Book Award, A Thousand Steps into Night is an award-winning book written by Traci Chee. Chee provides a Japanese-influenced fantasy novel that has a unique flavor.
Miuko leads a completely ordinary life until she is struck by a curse. This curse transforms her into a demon. As a result, Miuko pursues a quest to return to her uneventful life.
On this adventure, Miuko must overcome villains, tricksters, and other obstacles so that she can remove this deadly curse.
However, Miuko must make an important decision about whether or not she is prepared to return to her mundane life. Bursting with magic, A Thousand Steps into Night tells the compelling narrative of a girl thrust into a magical quest.
Released in 2008, Graceling is the debut novel of Kristin Cashore. In a fantasy world, rare magically powered individuals are called "Gracelings". 
One such Graceling is Katsa, who is seemingly cursed with the gift of killing people. Sadly, Katsa's abilities have been put to nefarious use by her uncle, King Randa, who uses her as an executioner.
Katsa's prospects soon change when she meets Prince Po. Together, Katsa and Prince Po start a journey that leads them to discover more about Katsa's abilities.
Because of its darker themes, Graceling is aimed at an older audience than Harry Potter. It is best suited to young adults. 
Written by Lev Grossman, The Magicians is a popular fantasy novel for new adults. As a result, it's best for readers in the younger age bracket.
The Magicians centers around Quentin Coldwater, a seemingly ordinary high school student. Coldwater has a passion for a series of books set in a magical land called Fillory. Suddenly, Coldwater is transported to a Brakebills College for Magical Pedagogy.
After studying magic, Coldwater and his fellow students soon discover that Fillory is real. The Magicians is the first novel in this series, so there are plenty of other books for you to read through. 
Like Harry Potter, this book is set in a magical school that's comparable to Hogwarts. Yet, this novel feels a little more mature than the Harry Potter series.
Made famous by the hit TV series, A Game of Thrones is the first novel in the A Song of Ice and Fire series. Designed for mature readers, A Game of Thrones is much darker than Harry Potter.
On the continent of Westeros, there is tension between the noble houses. The book explores the political conflict between the honorous Starks and the wealthy Lannisters. Meanwhile, the heir of the deposed king, Daenerys Targaryen, begins plotting her return to Westeros.
Though George R. R. Martin's book may be more focused on political intrigue than magic, tropes such as mythical creatures and blood magic are present. With a healthy dose of dragons, A Game of Thrones remains beloved by magic fans.
As the original book in The Farseer Trilogy, Assassin's Apprentice doesn't just have a cool name, but also a riveting plot. Robin Hobb introduces the world to FitzChivalry, the illegitimate son of a royal prince who is constantly overlooked.
FitzChivalry is raised by a stableman and trained to be an assassin by the mysterious King Shrewd. Yet, FitzChilvalry's blood is packed with magic. Along the way, a plot to assassinate members of the royal family is discovered.
Exploring royal politics, Assassin's Apprentice is a deep dive into the compelling character of FitzChivalry. Packed with rich details, this book will prove to be a gripping read for fans of magic. It's one of the oldest books on this list, having been published in 1995.
Launching a trilogy as well as other books set within the same world, Shadow and Bone is a fantasy book that's commonly linked to Harry Potter.
So if you devoured the Harry Potter series, the likelihood is that you will appreciate the books set in the world of Shadow and Bone written by Leigh Bardugo.
Alina Starkov is a seemingly ordinary young orphan living in Ravka, who has never demonstrated magical abilities when tested. Yet, Alina suddenly uses powerful abilities to save her friend, Mal, from creatures known as volcra.
These elemental magical abilities place Alina in a position to save her war-ravaged world. Together, Alina and Mal aim to save the kingdom of Ravka.
Up next, Three Dark Crowns is set in the magical world of Fennbirn. On this island, a set of triplets emerges in every generation. These triplets are destined to become queens, each with equal opportunity of claiming the throne.
Gifted with unique magical abilities, the triplets Mirabella, Arsinoe, and Katharine battle to win the throne. But only one of these women can become a queen. So when their sixteenth birthday arrives, the three magical sisters engage in a deadly battle to win.
Which queen will survive? If you want to find out, we recommend reading Kendare Blake's Three Dark Crowns, the first book in a magical but deadly series.
If you're a Harry Potter fan, the chances are that someone has recommended the Percy Jackson book series to you (Check out Guide To Rick Riordan's Percy Jackson Books). After all, they occupy similar spaces. Penned by Rick Riordan, The Lightning Thief is the first novel in this fantasy series that's been inspired by Greek mythology.
This book series follows the story of the titular character, namely Percy Jackson. The young Percy Jackson is a normal boy who suffers from ADHD and dyslexia. However, Percy soon discovers that he is a demi-god who is related to the Greek Gods.
Bought into a world of minotaurs and hellhounds, Percy must rescue his mother, who has been abducted. Along the way, Percy discovers more about himself, including his godly origins. But this journey is fraught with danger and doom.
The Color of Dragons is written by R. A. Salvatore and Erika Lewis, two massive names in the fantasy genre. As a result, you can trust that this enchanting book is enthralling and packed with action.
Set in a pre-Arthurian world, The Color of Dragons is about Maggie, who must find a way to control her magical abilities. Maggie seems doomed to fail until she meets Griffin, a champion of the king with a famous reputation. 
These two characters soon develop a romantic attraction, as it becomes clear that they are bonded by destiny. Together, Maggie and Griffin have the power to affect the entirety of history. The Color of Dragons is a deep exploration of destiny and fate.
Deadly Education feels like a dark and dangerous mirror of Hogwarts. Thus, it's incredibly fun to read after Harry Potter, as you can see just how different these two schools are.
Like Hogwarts, Scholomance is a magic school. However, this school is filled with black magic. As a result, students have a high mortality rate. In their quest to graduate, many students die.
Naomi Novik's book follows Galadriel, a student with destructive abilities. Prophesied to be a dark sorceress, Galadriel is merely trying to survive in school long enough so that she can graduate.
The book explores Galadriel's relationship with a fellow student, named Orion Lake.
The Dresden series is a bestselling collection of books that feature a professional wizard named Harry Dresden. Jim Butcher writes Dresden as a loner who works better in the world of magic than he does when working with ordinary humans. 
Contacted by Karrin Murphy of the Chicago Police Department, Dresden is asked to consult on a case of black magic. Using magic, the killer ripped the hearts out of his victim. Dresden soon becomes the lead suspect in this gory case.
Setting out to prove his innocence, Dresden aims to find the murderer. However, he knows that black magic requires a heavy price.
Mixing fantasy with thriller, Storm Front is ideal for people who love a good murder mystery.
As the debut book in the Peter Grant series, Rivers of London is an urban fantasy that is all about mysteries diving into the supernatural. Set in the world of London, the book by Ben Aaronovitch is centered around the escapades of Peter Grant. 
As a constable for the Metropolitan Police, Grant solves mysteries. After meeting a ghost, Grant is hired by a niche department with the Met that deals with the supernatural. He also becomes an apprentice wizard. As a result, Grant is plunged into the magical side of London.
These adventures bring Grant face to face with vampires, ghosts, and gods. Grant soon learns of an evil spirit that is leeching off London and leaving death in its trail.
Through The Ravens, co-authors Kass Morgan and Danielle Paige create a dark and intoxicating tale about a sorority group formed of witches. On the face of it, they appear to be ordinary sorority girls. But in reality, these are powerful witches.
The narrative explores two girls named Vivi Devereaux and Scarlett Winter. Vivi joins the sisterhood, but Scarlett doesn't believe that she fits in. Yet, these rivals must put aside their differences when the Ravens are targeted.
Scarlett and Vivi work together to save their sisters from supernatural evil. So if you love the comradery of Hogwarts, you should feel at home when reading The Ravens.
Phillip Pullman's Northern Lights is also known by the name The Golden Compass. Released in 1995, Northern Lights has long been a popular book among young adults.
In this fantasy world, humans are joined by animalistic embodiments of their souls. Known as dæmons, these animals act as companions to humans. Accompanied by this creature, Lyra Belacqua treks North to find her long-lost friend.
If you enjoyed The Golden Compass, be sure to read the next two books in the His Dark Materials trilogy. Like Harry Potter, it has been adapted into a feature film, as well as a television series so be sure to check those out too!
If you love the magical school setting of the Harry Potter books, then you will adore this quaint fantasy book. Kim Newman's The Secrets of Drearcliff Grange School follows protagonist Amy Thomsett. 
Amy is taken to Drearcliff Grange School, a seemingly ordinary boarding school. But closer inspection reveals that this school is filled with unusual girls, who are related to magicians and criminals. Amy discovers that she also has magical abilities.
Unfortunately, Amy's time at school soon leads to the discovery that fellow students are being abducted. In an attempt to save her friend, Amy forms the Moth Club to defeat the Hooded Conspiracy.
By Trudi Canavan, The Black Magician series is popular among black fans. In the city of Imardin, an annual purge is conducted to get rid of the underclass. After rebelling against the magicians, a young girl named Sonea is hunted down.
Yet, Sonea represents a threat to these nefarious magicians, as she was able to harm one of them. The magician's Guild fears a powerful force outside of their organization.
Meanwhile, Sonea must learn to control her abilities so that she no longer poses a threat to those around her.
Our final pick is Fated, in which Benedict Jacka introduces the iconic character Alex Verus. Alex runs a magic shop that's in the heart of London. Think of Diagon Alley in Harry Potter. This shop caters to customers with powerful magic abilities.
Alex is a mage with the ability to see into possible futures. As you can imagine, this is an incredibly useful power!
However, this prophetic gift may become a curse when Alex is approached by numerous groups who need his abilities to activate an ancient relic. Alex soon realizes that this relic will lead him down a deadly path. He predicts that the relic contains considerable power.
In Fated, Jacka creates a detailed world that you'll love spending time in.
Final Thoughts
Harry Potter is perhaps the most famous book series on the planet. Containing magic and mystery while set in a mystical school, it's no wonder that this series has become so widely loved as a universal phenomenon. 
Luckily, there are plenty of other marvelous books for lovers of magic. So why not read some of these mesmerizing books?!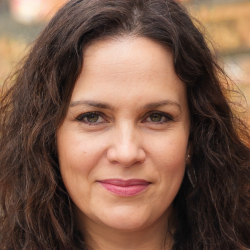 Latest posts by Penny Spacer
(see all)