Prefer real life to fiction? We get it. And there are a ton of non-fiction books out there that you need to read—and will love reading—if you're a man.
Books that will interest, teach, and, above all, inspire you in different ways.
So non-fiction books definitely cover more genres and topics than you might think: self-improvement, autobiographies, philosophy, finance, history, science, work life, family life, and more.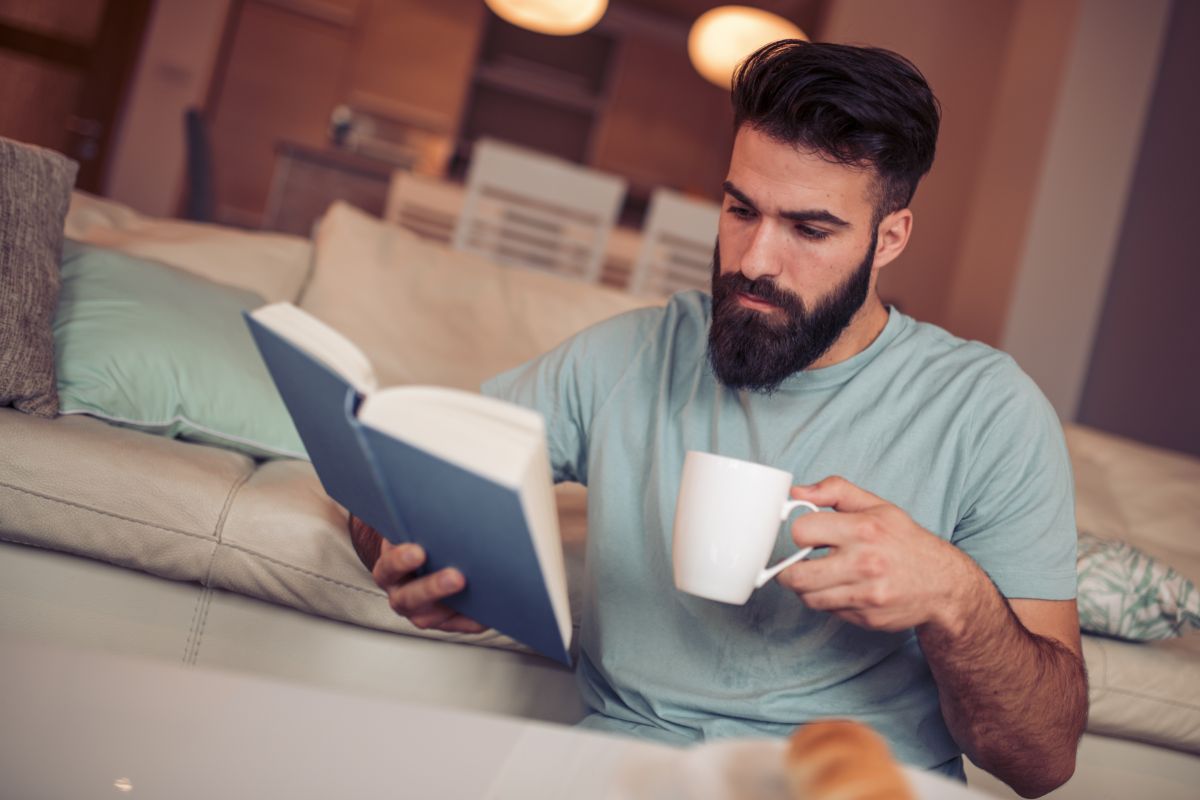 In other words, there's always another must-read book out there for you no matter what your interests are or where you are in life.
And to help you find your next page-turner, we've gone ahead and listed 18 non-fiction books for men that are sure to intrigue you from start to finish.
Let's jump right into it.
1. Can't Hurt Me: Master Your Mind And Defy The Odds
Author: David Goggins
Publication Date: 2018
Publisher: Lioncrest Publishing
Genre: Non-Fiction, Self Help, Biography
David Goggins has done a lot. And he simply doesn't stop.
Here's a man that went from depressed and overweight to becoming a U.S. Navy Seal and one of the world's most famous endurance athletes. And he has a message that everyone needs to hear. 
Can't Hurt Me merges David Goggins' life story with hard-hitting, arse-kicking inspirational advice that's straight from the man himself.
And he doesn't hold back. So if you're a man who wants more from life, to be better than you are now, then this book is essential reading.
2. Never Split The Difference: Negotiating Your Life As If Your Life Depended On It
Author: Chris Voss
Publication Date: 2016
Publisher: Harper Business
Genre: Business, Psychology
Chris Voss is a celebrated former FBI hostage negotiator—one of the best—so he knows a thing or two about outsmarting the opposition and getting his way.
And the fact is, his advice applies to much more than negotiating with criminals.
The tips, tricks, and life hacks offered in Never Split the Difference will change the way you communicate with others in day-to-day life, in the workplace and out, no matter your profession.
Want to always have a communicative edge? This book tells you how.
Author: Robert T. Kiyosaki
Publication Date: 1997
Publisher: Time Warner Books
Genre: Business, Finance, Self Help
There isn't a more widely read self-help finance book than Kiyosaki's Rich Dad, Poor Dad. So if you haven't read it yet, you're behind the curve.
Put simply, everyone can be better when it comes to handling money. And this money bible is the first step to earning, investing, and saving more of it.
Author: Jen Sincero
Publication Date: 2013
Publisher: Running Press
Genre: Self Help
You are a badass – you just probably haven't realized it yet. That's where Jen Sincero's You Are a Badass: How to Stop Doubting Your Greatness and Start Living an Awesome Life will help.
A New York Times bestseller, this book is the fast track to realizing your potential, quashing your fears, and taking action. It covers a lot, so it's another must-read for men.
Author: Dale Carnegie
Publication Date: 1936
Publisher: Gallery Books
Genre: Self Help, Business, Psychology
How to Win Friends and Influence People was first published in 1936 – but its principles still resonate to this day.
And its message is simple, delivered in six key ways that'll help you change your social life, relationships, and professional career for the better.
Author: Napoleon Hill
Publication Date: 1937
Publisher: Simon & Schuster
Genre: Finance, Self Help
Here's another must-read for men that came out in the '30s but is still more relevant than ever before.
It's a success guide at its core, which offers invaluable advice on how to turn ideas into goals, and goals into profitable ventures. A bestseller for more than one reason.
Author: Robert Greene
Publication Date: 1998
Publisher: Penguin Books
Genre: Psychology, Self Help, Business
Ever feel insignificant or helpless? Everyone does.
Which is why The 48 Laws of Power is a bestselling self-help manual that teaches confidence, self-defense, and wisdom in 48 key lessons.
An easy must-read for any man who wants to exert himself better.
Author: Ahn Do
Publication Date: 2010
Publisher: Allen & Unwin
Genre: Biography, Self Help
From refugee to bestselling author, comedian, and inspirational speaker, Ahn Do's life story is one that any man can learn from.
In The Happiest Refugee, he recounts his lows and highs with witty humor that make this book both a heartfelt and inspiring read.
Author: Ashlee Vance
Publication Date: 2015
Publisher: Ecco
Genre: Biography, Business, Science
Like him or hate him, Elon Musk is a man on a mission. And there's a lot we can learn from his ever-growing success as a businessman, investor, entrepreneur, and, of course, innovator.
The guy's paving the way towards a future that's both scary and exciting, so we might as well hop on board.
Author: Kingsley Amis
Publication Date: 1984
Publisher: Hutchinson
Genre: Humor, Food and Drink, Essays
Everyday Drinking was published in 1984 but it's still a fun guide to making drinks, drinking etiquette, and dealing with hangovers, brimming with wit from one of the most celebrated novelists and critics of the 19th century.
Love to drink? Then this one's worth perusing.
Author: Seneca
Publication Date: 65
Publisher: Various
Genre: Philosophy, Classics, Self Help
Letters from a Stoic is a, you guessed it, collection of letters written by Seneca, one of the most famous Greek philosophers.
It's a long read but an essential one – a goldmine of wisdom-giving advice about life, death, time, wealth, and true fulfillment. 
Author: Ross Edgley
Publication Date: 2020
Publisher: HarperCollins
Genre: Self Help, Autobiography
Like David Goggins, Ross Edgley is a man who's pushed physical and mental boundaries far more than what's considered possible.
And although you might not be planning to swim all the way around Great Britain, like he did, The Art of Resilience is a bestselling book that will help motivate you to unlock your greater potential – to be better and achieve more. 
Author: Tony Robbins
Publication Date: 1992
Publisher: Simon Schuster
Genre: Self Help, Psychology, Business
Does Tony Robbins need an introduction? Whether you like him or not, here's another man with a few bits of advice worth taking onboard.
From finance and fitness to relationships and mental health, this all-in-one self-mastery book is a bestseller for a reason, one that's worth picking up and taking a look at.
Author: Arnold Schwarzenegger
Publication Date: 2012
Publisher: Simon Schuster
Genre: Biography
We can all learn a thing or two from Arnie – a guy who won Mr. Universe at just the age of 20.
And if you're someone who's into bodybuilding (or even just works out), acting, the movie industry, or politics, Total Recall is an autobiography you should be interested in. 
Author: Phil Knight
Publication Date: 2016
Publisher: Scibner
Genre: Business, Biography
Here's another autobiography and memoir. This one's from CEO Phil Knight, who created a brand you might have heard of: Nike.
Yep, Nike was once a small start-up, so this book is a must-read if you dream of one day owning and running your own business.
Author: Adam M. Grant
Publication Date: 2016
Publisher: Viking
Genre: Business, Self Help
It's the trailblazers who pioneer and innovate, but the hardest part is always going against the grain.
If you're someone who tends to follow the crowd, Originals is the book to help you break away from conformity, covering everything from business methods to politics and social science. 
Author: Mark Manson
Publication Date: 2016
Publisher: Harper
Genre: Self Help, Psychology
At the opposite end of trying so hard to be happy is learning not to care.
The Subtle Art of Not Giving a F*ck may sound brash but there is meaning to its message, which takes stoicism and modernizes it for the everyday person who's tired of chasing status and feeling overwhelmed!
Author: Confucius
Publication Date: -475
Publisher: Penguin
Genre: Philosophy, Classics
Last but not least: The Analects, which is easily the oldest book on this list. The thing is, it never has been or will be irrelevant.
Here's a wisdom-filled handbook to remind us of values, moral codes, and ideals that have been lost on modern society – an absolute must-read for men, women, and the young and old alike. 
Final Word
And that finishes up our list of 18 amazing non-fiction books that all men must read.
So add these to your reading list and start checking them off, as all of these books are powerful reads that are sure to intrigue, teach, and inspire you in some way!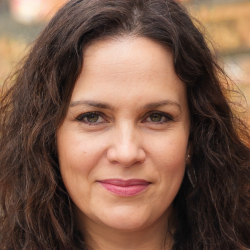 Latest posts by Penny Spacer
(see all)