Behind every sporting win is a story of hard work and perseverance, and behind every sporting loss there is a tale of triumph.
Sports offer a unique contrast of highs and lows, and expose humanity at both its best and its worst. Plus, it's pretty fun to cheer for your team.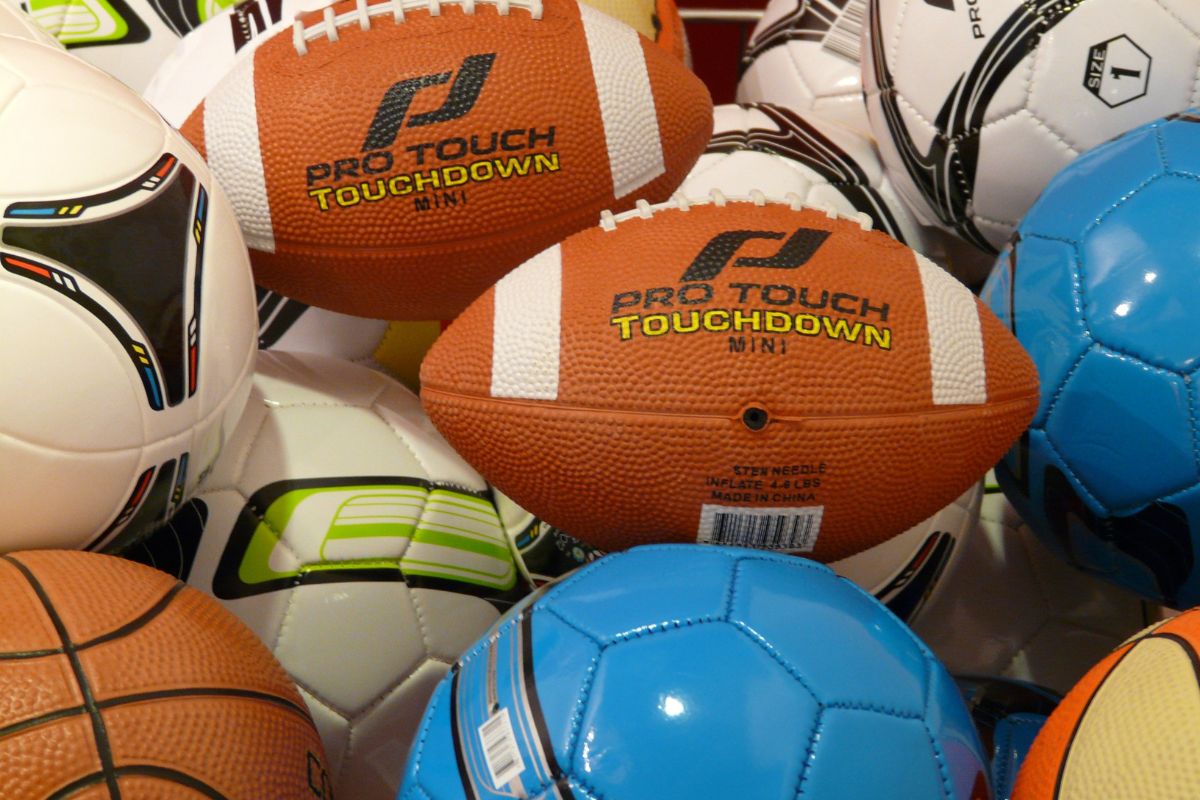 Sports nonfiction takes these epic journeys and transforms them into immersive books.
Exposing the darker areas of your favorite sport, while celebrating the unforgettable triumphs of your favorite teams, sports journalism adds a new dimension to every game, match, and performance.
We've rounded up the best nonfiction sports books that will amaze and inspire.
The 17 Best Non Fiction Sports Books
Yes, one of the best books about sports is actually a book heavily focused on statistical analysis. But don't let that mislead you.
Moneyball: The Art of Winning an Unfair Game, is as packed with thrills and excitement as any major league baseball match.
Moneyball follows Billy Beane, the visionary manager of the Oakland A's. Without the budget of the big teams, he still managed to consistently push his team to results.
How? Using often overlooked statistics, which showed a new way to score runs.
It doesn't matter who the team is, or even what they play, one thing unites sports fans from around the globe: the incredible glory of winning, the crushing blows of losing, and supporting your team even through a losing season that looks like it'll never end.
Fever Pitch by Nick Hornby follows his lifelong dedication to soccer, and how his support for the team has shaped his development. It's deeply funny, and all too relatable for any fan.
The Town of Odessa, Texas, might be divided on a lot of fronts, but one thing brings everyone together: the incredible performance of the Permian Panthers high school football team.
Later adapted into a popular television show, Friday Night Lights covers the highs and lows of obsessive devotion, in one of the greatest football stories around.
It took until age 46 for Vince Lombardi to finally get his sporting break.
Born the son of Italian immigrants, Lombardi worked long and frustrating years as a high school football coach, before eventually lifting the Green Bay Packers to the highest echelons of American football.
When Pride Still Mattered is an insightful exploration of the legendary leader, and his obsession with winning.
Even if you don't know horse racing, you know Seabiscuit.
Originally written off as a wonky legged horse who'd never achieve anything, he went on to become one of the most popular figures in the early twentieth century.
A sad underdog who became an electrifying winner, Seabiscuit exemplified the American dream.
Seabiscuit: An American Legend charts the men that changed the fortunes of Seabiscuit, against the background of the Great Depression.
For decades, Larry Nassar was a central figure in US gymnastics, before a series of accusations from those in his care led to his exposure (and later criminal sentencing) as a sexual predator.
The Girls is an eye opening look at how Nassar was able to maintain his place in a broken system, and how his actions impacted generations of gymnasts.
The Girls will break your heart, but the resilience of the affected women will give you hope.
Andre Agassi was a sometimes polarizing player during his successful career in professional tennis, and he doesn't miss any shots with Open, his revealing memoir.
Where many sports memoirs gloss over hard times as a necessary step on the road to success, Agassi is honest about the devastating lows that came with the remarkable highs.
Even non-tennis fans will be fascinated by this peek behind the scenes into the life of an elite sports star.
Overshadowed by the NBA, the short lived American Basketball Association could have been entirely forgotten.
Except that in its brief history, the ABA was responsible for flashy pieces of showmanship, some big stars of basketball, and revolutionizing how the game was played.
Loose Balls chronicles the whirlwind life of the ABA. How it came to be, the plays that made it exciting, and how the influence of the league resonates in the modern game.
Mohammed Ali was a deeply complex man, as well as a sporting legend. So, it's no surprise that fans of Ali have plenty of books to choose from.
For our money, Ali: A Life by Jonathan Eig is the best of the bunch.
Featuring details unearthed from over 500 interviews, thousands of pages of FBI and Justice Department Files, and little seen coverage from his early career, Ali: A Life explores one of America's greatest legends.
Mike "Iron Mike" Webster was a Hall of Famer, a star for the Pittsburgh Steelers until his retirement in 1990. Post-football, he spent the remainder of his life battling chronic pain, before dying at 50.
Concussion is a different kind of sports nonfiction, recognizing that the cost of winning is sometimes just too high.
It follows the story of Dr. Bennet Omalu, and his fight to get the NFL to recognize the damage concussions have caused their players.
Counting Coup is a story of a lesser known sporting star: Sharon LaForge, a Native American who was locked in battles both on and off the basketball court.
A highly gifted basketball player, LaForge struggled to achieve her sporting dreams as her society and family found their way of life being systematically destroyed.
Women's soccer has been fast gaining recognition around the world, and the incredible achievements of these talented players makes Under The Lights an inspiring nonfiction read.
Gwendolyn Oxenham conveys the determination of these female soccer stars, and how they fight to keep playing the sport they love. 
Basketball (And Other Things) is an unconventional sports book, a witty journey through 33 of the most important questions about baseball (and, of course, a few less important questions).
Accompanied by incredible illustrations that bring each section to vivid life, Shea Serrano has created a sports book for even those who hate sports.
It perhaps isn't the most educational of sports nonfiction, but this funny and frequently hilarious book captures the addictive frustrations of being a sports fan.
George Plimpton may never have had a shot at making the Detroit Lions, but thanks to his wit and charm, he was given a chance to try for the team.
Paper Lions was inspired by his time at the training camp, where he witnessed the tensions, the pressures, and the comradery behind the scenes.
It provides some unexpected insights into the life of a football team, and it makes you laugh along the way.
Bob Knight was the legendary coach of the Indiana Hoosiers, but he was also a man with a fiery personality and a quick temper.
In A Season On The Brink, journalist John Feinstein spends a year following the basketball team, and observing the sometimes genius, sometimes madness tactics of their coach. 
This book expertly captures the inner workings of college basketball, and revolutionized sports journalism with an unflinching portrayal of the hard work behind achievement.
The Game is widely recognized as the greatest book about hockey ever written, and it holds that reputation even decades after its initial release.
Written by Ken Dryden, a former hockey goalie and later president of the Toronto Maple Leafs, it shines a bright light on every corner of the sport.
It's clear that Dryden loves the sport, but his insightful writing highlights both the highs and the lows of being a professional hockey player.
America in the 1930s needed something to believe in. Times were hard, as drought and depression devastated families across the country.
Onto the national stage stepped the Dust Bowl girls. Recruited by college coach Sam Babb, the Dust Bowl girls were a group of basketball players who gave their all to reach the top of the game.
The inspiring story offers hope in hard times.
Final Thoughts
Sports stories automatically lend themselves to epic works of nonfiction, as even the most successful careers experience their highs and lows.
Our top choices are the books we've found inspiring and insightful, offering a chance to dive into the complex world of professional sports.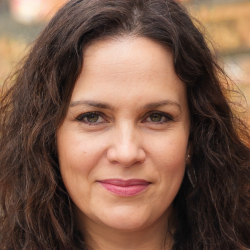 Latest posts by Penny Spacer
(see all)