When the weather outside is frightful, there's nothing like snuggling up with a good book! The Christmas lights are sparkling, the fire is roaring, and Christmas books are filling you and your family with the warmth of the festive season.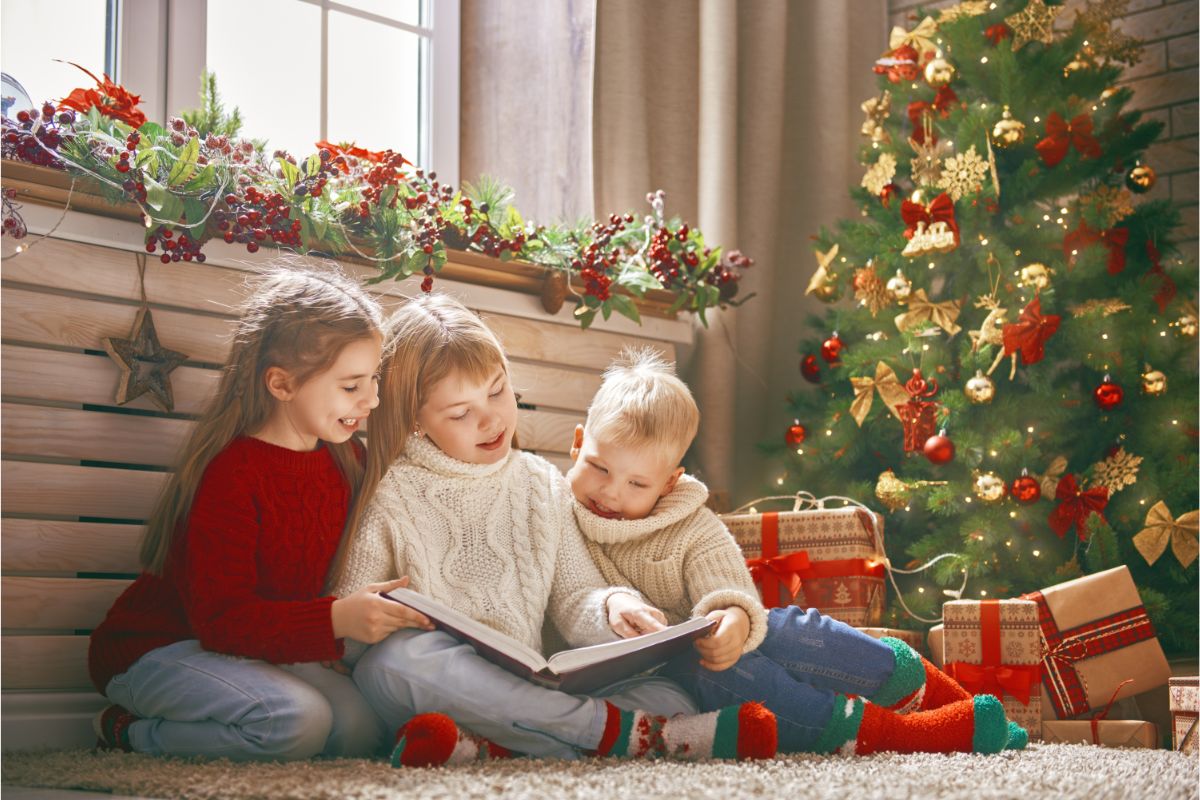 From classic Christmas tales to modern holiday masterpieces, we've rounded up some of the best Christmas books for children. Prepare to laugh, gasp, and maybe even have a little cry, with these books that are packed with Christmas fun!
With more than 30 books to choose from, you're bound to find a new holiday tradition tucked in our Christmas bookshelf!
Classic Christmas Books To Get You Started
These Christmas classics are the books you go back to year after year, and they're the heart of any Christmas bookshelf.
How could we not start with one of the most iconic holiday stories around? More than half a century on from its first release, How The Grinch Stole Christmas is still able to amaze and delight us with every read.
As the Grinch learns you can't destroy the Christmas spirit easily, the kids will learn the holiday is about much more than just presents!
We all know those opening few bars of The Night Before Christmas, which conjure up the magical atmosphere of anticipation that awaits every Christmas Eve.
The full poem is an essential for any Christmas bookshelf, and the perfect thing to read before tucking the kids in bed and waiting for Santa to arrive.
A Christmas Carol is a timeless story, as three ghosts teach evil Ebeneezer Scrooge that life is about so much more than just money. One for slightly older readers, the colorful cast and heartfelt message ensures this is a classic you can read time and time again.
What's a tailor to do? With just a few days to finish a commission for the Mayor of Gloucester's Christmas Day wedding, a freezing workshop, and hardly any thread left at all, it isn't looking good!
Luckily, a few resourceful mice are here to help. This delightful tale by Beatrix Potter teaches us about coming together at Christmas.
The Year Of The Perfect Christmas Tree might not be the best known classic, but introduce your children to this delightful tale of Christmas in Appalachia, and it's certain to become a holiday tradition.
A story of hard work and family, the accompanying illustrations add extra charm to an unforgettable story.
New And Recent Christmas Releases For Adding To Your Bookshelf
Can a bookshelf ever have too many books? These new releases are the perfect addition to a growing bookshelf, and add some new faces to the familiar Christmas line up.
When Jack's favorite pig toy goes missing, it seems that all hope is lost. Until the Christmas Pig appears, and shows him the holidays are a time for magic and miracles!
As well as a heartwarming adventure (and some delightful illustrations), The Christmas Pig tackles some tricky themes about changing families.
Uh oh! Christmas Eve is here, and Comet has decided to go off on her own! Luckily, the Catch Club Kids are out to prove Santa's existence, and what better way than by trapping one of his reindeer?
With a touch of mischief and a heavy sprinkle of hilarity, this Christmas book is sure to fill you with festive cheer.
Wow, just take a look at that author's list and you know you're in for a treat with Whiteout. This is an excellent YA book, following 12 teens as they battle through the Atlanta snow to help a friend pull off a major holiday apology!
Get it for a pre-teen who needs some help finding the Christmas spirit!
If you and your family loved The Day The Crayons Quit, then this festive follow-up will make the perfect addition to your Christmas book shelf. Green Crayon is convinced he's the only Christmas crayon, but a few other colors have something to say about that!
We all love a bit of love at Christmas, and that's just what The Christmas Clash, a YA rom-com, is all about. Of course, love doesn't come easy! This book tells the story of Chloe Kwon and Peter Li, who can't stand each other.
But what are they going to do when the mall that hosts their rival family businesses threatens closure?
Books About Christmas With A Difference
Christmas is a time that brings us all together, and these are books that teach us about the holiday celebrations that might look a little different from our own!
Transplanting the classic Christmas tale of The Nutcracker to the heart of the Harlem renaissance, The Nutcracker In Harlem is an enchanting tale about wonder and discovery.
One little girl learns to find her voice with the help of her trusty nutcracker toy, against a backdrop of Harlem pulsing to the sound of jazz.
Ranti believes she's about to have the most boring Christmas ever! Her classmates are all heading to exotic destinations over the holiday season, while she's stuck at home in Lagos.
But as she journals her family's Christmas traditions, she discovers her holiday season might not be so dull after all! Kids will love the bright and beautiful illustrations of Christmas in Lagos, as they learn about global traditions.
What kind of cookies do you leave out for Santa? Chocolate chip? Oatmeal? Snickerdoodles? We think Santa is happy with them all, and with A World of Cookies for Santa, you can discover just what he's snacking on as he travels around the globe!
This book also comes with some cookie recipes for you to try at home.
Weaving Latino traditions through a story of preparing on Christmas Eve, 'Twas Nochebuena is a fun twist on the classic The Night Before Christmas. Learn all about tamales and adornos and champurrado, before saying Feliz Navidad to all!
The Vanderbeekers love their home on 141st Street, and when their landlord threatens eviction just days before Christmas, they know they can't give it up without a fight!
This modern Christmas classic (and the first book in the Vanderbeekers series) introduces children to difficult subjects, with a heavy helping of mischief.
Christmas Books Featuring Your Favorite Characters
We might have our own holiday traditions, but what do our favorite characters get up to when Christmas approaches?
The Peanuts Christmas special is a hallmark of many family traditions, and this book offers a new way to discover the classic. As everyone prepares for Christmas, Charlie Brown is finding it hard to get into the festive feeling.
Luckily, the gang is here to help him discover the true meaning of Christmas.
We love the If You Give… series, and If You Take A Mouse To The Movies is a Christmas special featuring everyone's favorite mouse! This book is sure to give you the giggles, as mouse insists on turning their movie popcorn into a string of decorations for the Christmas tree.
When Christmas seems in jeopardy, Pete the Cat is here to help! Pete the Cat Saves Christmas is a holiday journey, featuring our favorite blue cat as he rescues Christmas from disaster. Kids will adore the story, and they'll also fall in love with the included sticker set!
Unicorns might be the perfect gift for a little girl, but what happens when they meet a reindeer? It turns out, unicorns don't get along with everyone!
Never Let A Unicorn Meet A Reindeer is a delightful addition to the Never Let… series, with cute and colorful illustrations that little girls (and boys) will love.
The grumpy cats are back, and this time, they're telling us everything they don't like about the holiday season!
If you were delighted by the hi jinks of Cat's Don't Like That!, then you're going to love discovering all the Christmas traditions that these cats just don't care for. Have a very meow-y Christmas!
Our Favorite Christmas Books For Children
These are the books that we've fallen in love with, and that the family can't resist reading every Christmas. Featuring some old classics, and some new traditions!
Dropping a mitten in the snow doesn't just result in a cold hand in this heartwarming and funny tale from Jan Brett. Instead, the mitten is found by a series of woodland creatures. One by one, the animals try crawling into the mitten, until a big brown bear gives it a go!
An engaging story complemented by interactive elements makes Last Stop on the Reindeer Express a modern Christmas classic. Mia thinks she's run out of time to deliver a letter to her Grandpa, until she stumbles upon a magical mailbox.
The reader follows Mia on her journey, as she travels across exotic lands to ensure her letter arrives safely.
With no words, only pictures, the Snowman is an atmospheric adventure through a snowy winter night. This Christmas classic tells a gentle story of discovery, and you'll find yourself poring over the pictures every evening.
Funny and lively, There Was a Cold Lady Who Swallowed Some Snow follows the surprising culinary choices of one particularly unusual lady. This book is a real page turner, as the rollicking rhymes take you on twists and turns throughout the story.
Just because Dot might be the littlest reindeer at the North Pole, doesn't mean she can't help Santa with his sleigh! But will she learn to fly before Christmas Eve? Packed full of cheer, this sweet little story teaches kids what they can achieve if they put their mind to it (Also check out the Best Books For Your 8-Year-Old To Read)!
Christmas Books That All Children Will Love
Want to help someone else build their own Christmas books shelf? These are the books we think make excellent gifts, with a few unexpected stories to appeal to all types of children.
Dasher is a book that you'll fall in love with on the first read! It follows the tale of Dasher, a reindeer in a traveling circus who dreams of a life in the snow. When a chance to follow her destiny arises, she grabs it with all four hooves, and soon changes Christmas forever.
Jack wants to make the best Christmas ever, but when his quest for more, more, more results in a broken family heirloom, he worries he's ruined the big day! The Broken Ornament is a modern Christmas classic, teaching kids that the perfect Christmas isn't just about having more.
Do you like your Christmas spooky? Christmas ghost stories are a long held tradition (think of A Christmas Carol) and Greenglass House is a frightening and festive tale.
As Christmas descends on Greenglass House, a series of odd guests begin to arrive, and objects start to go missing. Can Milo and Meddy decipher the mystery?
Hands up if snuggling in front of the fire to watch Rudolph the Red-Nosed Reindeer is one of your Christmas traditions! This delightful animation has been dazzling families for decades, and the picture book version captures all the magic of the original movie.
Do you know some kids that think any occasion is an opportunity for mischief? The Best Christmas Pageant Ever follows known troublemakers the Herdman siblings as they throw their town's annual Christmas pageant.
Everyone expects disaster, but can these naughty kids prove them wrong?
And A Final Few Christmas Books!
Okay, we couldn't resist a few more!
When a toy maker gifts Clara with the most perfect wooden nutcracker, it sparks a series of magical dreams and enchanting discoveries. In The Story Orchestra: The Nutcracker, we follow this classic Christmas tale, accompanied by the sounds of Tchaikovsky's famous ballet.
Inspired by the true story of a little owl found in the famous Rockefeller Center Christmas Tree, The Christmas Owl tells a tale of Christmas kindness.
When the owl is taken from her forest home and transplanted to busy New York City, she's not sure she likes this whole Christmas thing! But can a little friendship help her to love the season?
All the little red sleigh wants is to become Santa's sleigh, but everyone tells her that her dreams are too big (and she's too small). With the help of some friends, the little red sleigh sets out to prove everyone wrong!
Are You Ready For A Magical Christmas?
Snuggle up around the fire with cups of hot cocoa, the Christmas lights twinkling, and some of these delightful books! We hope this guide will help you discover new Christmas traditions, and add a touch of magic to the festive celebrations.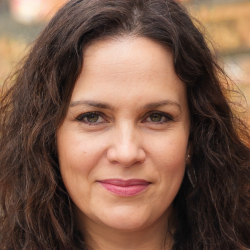 Latest posts by Penny Spacer
(see all)