Are you in the mood to add some non-fiction favorites to your "must-read" list? You're in the right place.
You've most likely already heard of the majority of books that we are going to be listing here as they're acclaimed and loved by readers all over the world.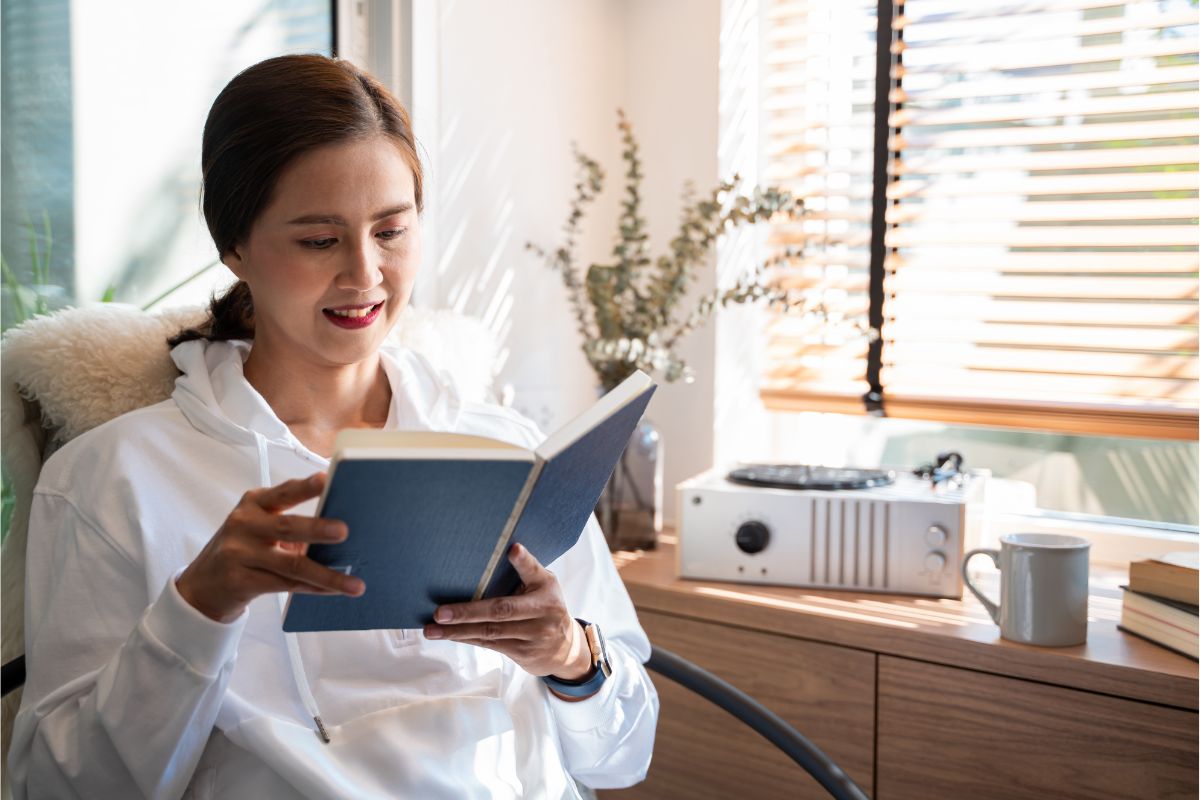 Still, our curated list of non-fiction books range all the way to feminist must-reads, all the way to inspiration war stories, and each one that we have recommended here is a must-read before you die.
You know what to do – just keep on reading!
First up, we have selected God: An Anatomy. A true must read, this book is written by Professor Francesca Stavrakopoulou who provides, through her writing, an interesting analysis of God and Western culture.
More specifically, a deeper understanding and dive into God's significance within it. 
To give you a better understanding of what you can expect to get within this book, Professor Francesca Stavrakopoulou takes us all the way back to just over three thousand years ago, where God (known as El) was worshiped by the people that lived in the region of what we now known as Israel and Palestine.
As we're sure you might very well known, the history of God is a long and rich one that stretches back centuries, and if you're interested in going on a journey through time all while learning more about God's cultural significance – God: An Anatomy is certainly a non-fiction book that you need to place on your reading list.
Next up? We have The Rise and Reign of the Mammals!
In this gripping non-fiction book, The Rise and Reign of the Mammals is written by Steve Brusatte who writes a compelling book that weaves together both the history of mammals as well as evidence and studies carried out by scientists who specialize within the field.
From saber-toothed tigers all the way to intriguing and interesting species of animals that many of us probably haven't even heard of – this is a fascinating and pioneering book that seeks to tell the story of how we came to be.
An interesting read ideal for anyone, The Psychology of Stupidity is a thought-provoking read that aims to, quite literally, dissect the way that lazy thinking can have an impact on decision making, cognitive processes and much more.
If you're interested in trying out this book, you can expect to ponder and dive deep into why the smartest of people often succumb to things that aren't true, the consequences of attempting to debate with "fools" as well as a deeper look into the way that media manipulation can make all of us dumbed down.
Have you ever wondered how yoga, an ancient spiritual practice, became the go-to exercise of choice of the world's most privileged?
If you have ever found yourself wondering this, then The Yoga Manifesto is for you.
Written by John J Evans, who is a yoga expert with many years of experience, Light on Life takes a deep dive into not only the history of yoga, but also its rise in popularity – particularly within privileged circles.
Light on Life not only celebrates the spiritual practice of yoga, but it also provides a thought-provoking critique of the way that it has now become a billion-dollar (yes, you read that right) industry. 
Along with thought-provoking insights, this book also explores the widespread acceptance of this spiritual practice, and the ways in which yoga has the ability to offer a myriad of benefits to those that undertake the practice.
In this must-read for anyone interested in learning more about the history of yoga and its rise in popularity in the modern world, Light on Life is a vital read.
Make sure that you put it on your "to read" list if you haven't been able to already!
A vital read, in this book Isak Dinesen provides readers with a true, first-hand account of her time spent on a plantation in Kenya.
Otherwise known as Danish Countess Isak Dineson, Out of Africa is a true account of the author's time spent on a plantation in Kenya.
In this book, Dinesen writes about stories of the different respected relationships that she had with Somali natives, the Masai and even the Kikuyu, and even provides insights into the wild natural climate that she spent time living in. 
If you are familiar with Isak Dinesen or you simply want to learn more about the time that she spent in Kenya, Out of Africa is a gripping true account and celebration of Africa, which is a place that she loved so much.
We think you'll love it! 
What would our list be without this book? A true classic that is critically acclaimed all over the world, The Theory of Everything is a follow on from a Brief History of Time by Stephen Hawking.
In other words, here we have a non-fiction book that everyone needs to read at least once. 
Have you ever wondered what the beginning of time was like, or even if there was one in the first place? Perhaps you've got questions about the universe and what each of our purposes here on Earth are.
If you've ever found yourself pondering over some of these questions about time and our existence, then trust us when we say that the Theory of Everything is a non-fiction book that you need to get your hands on to read as soon as you can.
Written by celebrated academic Stephen Hawking, The Theory of Everything is considered to be a masterpiece for its thought-provoking insights and analysis created and delivered by one of the greatest minds that this world has ever known.
Within it, you'll find seven lectures in which Stephen Hawking eloquently talks us through the history of the universe as we know it. From Aristotle's teachings all the way to the discovery of Hubble – this is a must read!
Have you ever found yourself wondering about how the brain has the ability to interpret information? If you have ever found yourself asking this question, then you simply have to make sure that you have read Brainscapes at least once.
Written by cognitive neuroscientist Rebecca Schwarzlose, Brainscapes dives deep into the incredible maps of the brain, and how they are each responsible for processing, analyzing and interpreting the information that we receive, storing information into our memory as well as both the imagination and learning.
If you want to take a deeper look into human consciousness and the brain's ability to interpret sensory information for us each and every day through maps that are etched into the gray matter of our brains – Brainscapes is the non-fiction book for you!
We think that you will love it.
Last but certainly not least, the final non-fiction book that we have to recommend to you is Below the Edge of Darkness: A Memoir of Exploring Light and Life in the Deep Sea.
A must read for anyone looking to learn more about deep sea exploration, Below the Edge of Darkness is written by Edith Widdler who is a pioneering marine biologist with many years of experience within this field.
In this book, we see Edith Widdler take a deep dive look into the future of life on Earth in correlation with the deep ocean and, more specifically, ocean bioluminescence.
A scientific field with very little research within, bioluminescence is described as being one of the last "unknown frontiers" of the world, and this book takes us through Edith Widdler's personal journey of shedding light on one of the ocean's biggest mysteries.
If you're interested in reading this book, Edith will take you through the journey of her very first experience of going into the deep ocean as a submersible pilot in which she traveled to an impressive depth of 800 feet.
As soon as she turned off the lights, she was instantly met with vast explosions of bioluminescent, colorful activity which inspired her to write this book in hopes of explaining why there was so much light down there.
Wrapping Up
We've made it to the end!
Now that you have taken the time to read through this guide, we hope that we have been able to help you discover some new, non-fiction books that you can add to your "must read" list.
The only question left to ask is, which book are you planning to read first? Thanks for reading, and goodbye for now.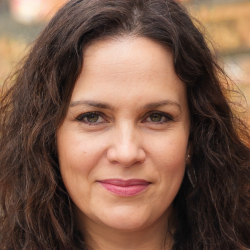 Latest posts by Penny Spacer
(see all)