Sometimes real life hits home better than fiction. And this is especially true when it comes to best written accounts about World War II – arguably the most significant historical event in human history.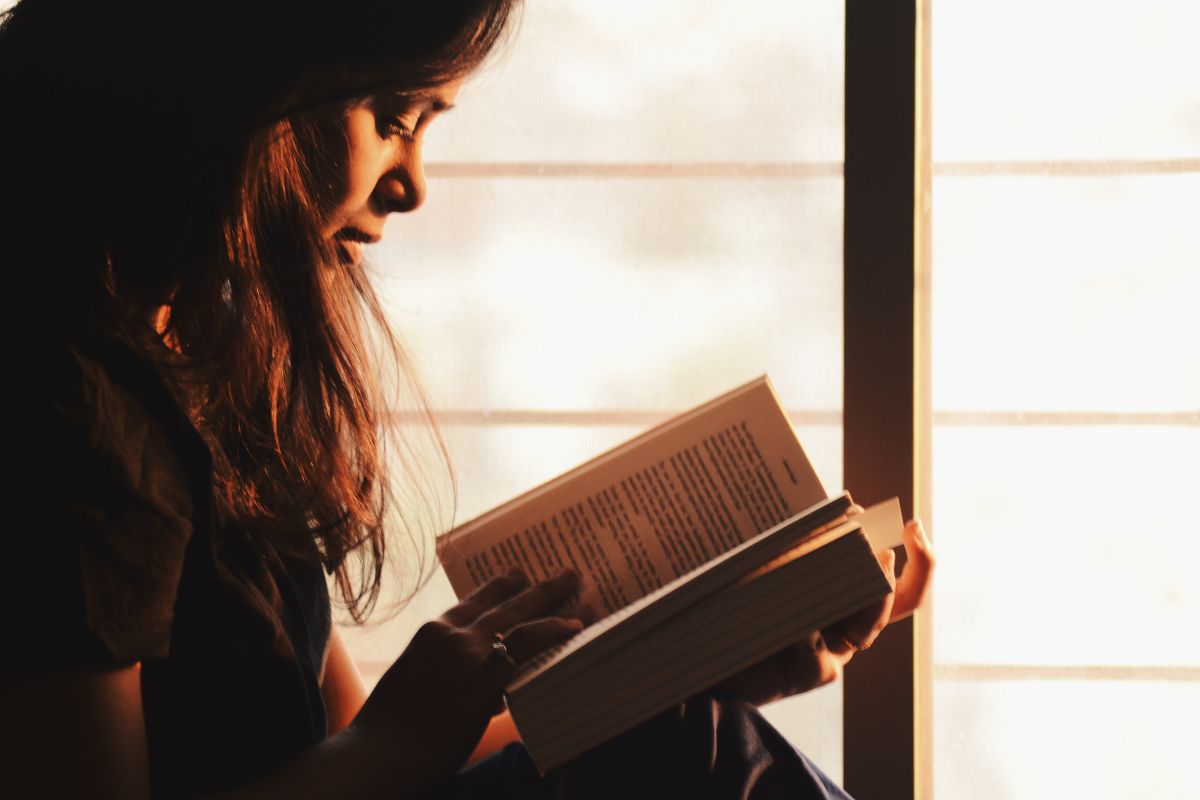 This pivotal event has, needless to say, given rise to some of the compelling and interesting stories ever told – true stories that move and inspire as much as shock and horrify.
And whether you're fascinated by World War II or not, these fantastic non-fiction World War 2 books offer real-life accounts that have become essential reading in schools and at home.
We've listed 21 of them—each one a must-read as much as the next—so add them to your reading list and start crossing them off today.
1. The Splendid And The Vile
Author: Erik Larson
Publication Date: 2020
Publisher: Crown
Genre: History
Few books tell Churchill's story as well as The Splendid and the Vile, which details exactly why he's widely considered the UK's greatest ever Prime Minister. He wasn't perfect but he did do one thing: give Britain hope. And this compelling account shows how he did it.
2. With The Old Breed
Author: Eugene B. Sledge
Publication Date: 1990
Publisher: Oxford University Press
Genre: History
Here's a World War 2 book that should be considered mandatory reading. With the Old Breed recounts U.S. Marine Eugene Sledge's story at Peleliu and Okinawa, pulled straight from his memoirs. It's brutal, moving, inspiring, and one you'll find hard to put down.
3. In The Garden Of Beasts
Author: Erik Larson
Publication Date: 2011
Publisher: Crown
Genre: History
Here's another non-fiction World War 2 book from Erik Larson that's well worth reading. In the Garden of Beasts delivers a real-life perspective of Hitler's Germany from the eyes of American ambassador William E. Dodd, who experienced the rise of Hitler first-hand.
4. Unbroken
Author: Laura Hillenbrand
Publication Date: 2010
Publisher: Random House
Genre: History
Laura Hillenbrand puts readers in the shoes of World War 2 veteran and prisoner of war Louis Zamperini in Unbroken: A World War II Story of Survival, Resilience, and Redemption. It's not just fascinating, but a story that's heartbreaking and inspiring in equal measure.
5. The Rape Of Nanking
Author: Iris Chang
Publication Date: 1998
Publisher: Penguin Books
Genre: History
The title alone tells you that this book isn't going to be easy reading. But it's a story that needs hearing, recounting the Japanese army's invasion of Nanking and what happened from three engaging perspectives: the soldiers, the civilians, and the group that saved them.
6. Night
Author: Elie Wiesel
Publication Date: 2006
Publisher: Hill & Wang
Genre: History
Among his 57-strong bibliography, Night is perhaps Elie Wiesel's most telling record of his experience at an Auschwitz concentration camp. This isn't light reading, but it's a hard-hitting memoir of a Holocaust survivor that's one of the most popular WW2 books for a reason.
7. A Higher Call
Author: Adam Makos
Publication Date: Berkley
Publisher: 2012
Genre: History
A Higher Call doesn't hold back from its very first pages, putting readers straight into the heart of World War II just before Christmas Day in 1943. It tells the account of two fighter pilots who crossed paths and changed each other's lives – despite being on opposing sides.
8. The Zookeeper's Wife
Author: Diane Ackerman
Publication Date: 2007
Publisher: W. W. Norton Company
Genre: History
Adapted for screen in 2017, The Zookeeper's Wife tells the incredible story of Antonina and Jan Zabinski: two zookeepers who managed to save hundreds of people—and their zoo of animals—during the time of the Nazis' invasion of Poland.
9. The Pianist
Author: Władysław Szpilman
Publication Date: 1946
Publisher: Victor Gollancz
Genre: History, Autobiography
Here's another book-to-screen adaptation that will tug on your heartstrings – even if you have already watched the film. Written by Władysław Szpilman, The Pianist is a memoir and autobiography in which he describes his experience as a Jew in war-torn Warsaw.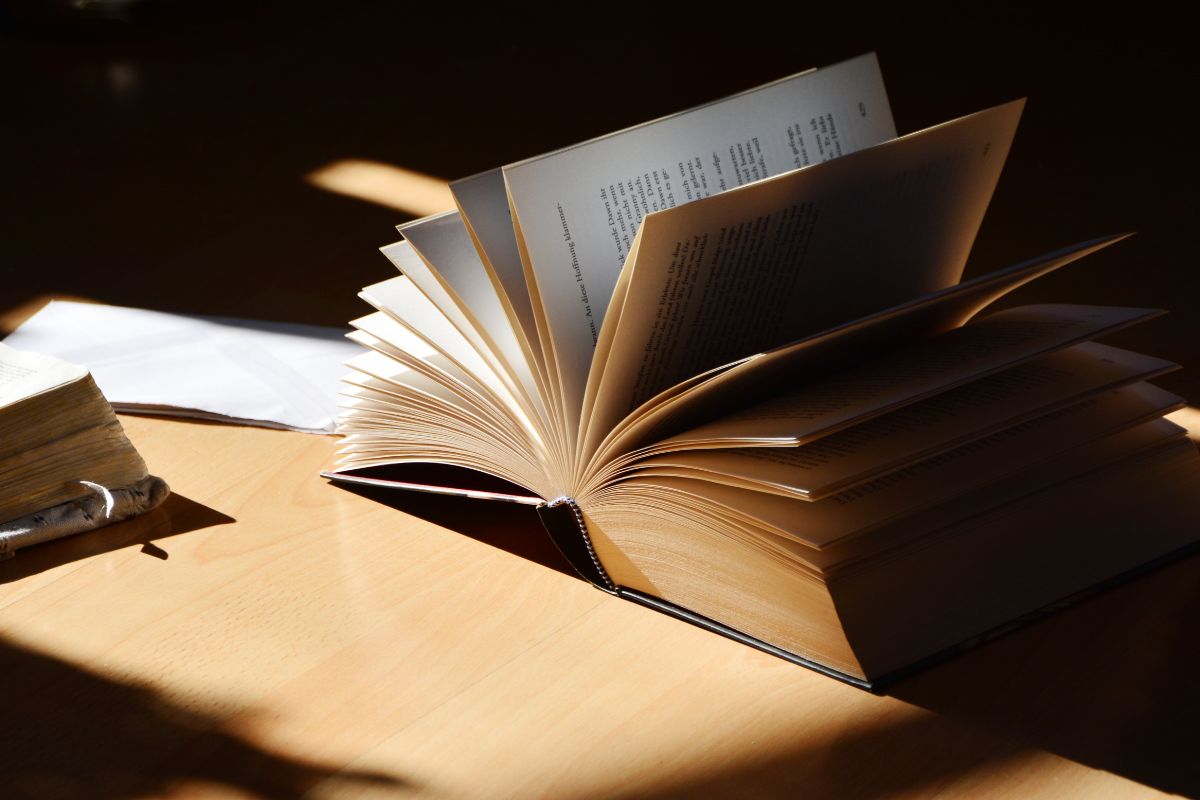 10. Stalingrad
Author: Antony Beevor
Publication Date: 1998
Publisher: Penguin Books
Genre: History
The Battle of Stalingrad was a pivotal event during World War II, but there isn't a more detailed account that puts readers on the battlefield more than Stalingrad: The Fateful Siege, 1942–1943 – a well-researched historical account that's become essential reading.
11. Ghost Soldiers
Author: Hampton Sides
Publication Date: 2001
Publisher: Anchor
Genre: History
Ghost Soldiers: The Epic Account of World War II's Greatest Rescue Missions is an accurate retelling of 121 U.S. troops and their heroic effort to save over 500 prisoners of war in the Philippines during 1945 – a must-read if you're partial to rescue stories.
12. The Girls Of Atomic City
Author: Denise Kiernan
Publication Date: 2013
Publisher: Touchstone/Simon & Schuster
Genre: History
The many roles women played during WWII is not often talked about, which is what makes The Girls of Atomic City a must-read. It tells a social history of women at Oak Ridge, Tennessee, who worked in secret to create the first atomic bomb – without realizing.
13. The Rise And Fall Of The Third Reich
Author: William L. Shirer
Publication Date: 1960
Publisher: Simon & Schuster
Genre: History
Third Reich was a Nazi term meaning "empire", and in The Rise and Fall of the Third Reich, William L. Shirer provides a thorough insight into Hitler's masterplan and its eventual downfall. First published in 1960, this book has become both a bestseller and a classic.
14. Band Of Brothers
Author: Stephen E. Ambrose
Publication Date: 1992
Publisher: Simon & Schuster
Genre: History
In Band of Brothers: E Company, 506th Regiment, 101st Airborne from Normandy to Hitler's Eagle's Nest, historian Stephen E. Ambrose tells the story of Easy Company: the famous WWII army unit who, among other heroic efforts, successfully defeated the Nazis on D-Day.
15. Operation Mincemeat
Author: Ben Macintyre
Publication Date: 2010
Publisher: Bloomsbury
Genre: History
"Operation Mincemeat" was a real operation that took place during 1943, which saw British Intelligence successfully deceive the Germans about the Allied Invasion of Sicily. In this book, Ben Macintryre tells the entertaining story in all its glory, wit, and sheer bravery.
16. Lost In Shangri-la
Author: Mitchell Zuckoff
Publication Date: HarperCollins Publishers
Publisher: 2011
Genre: History
If you enjoyed Lost Survivor, Lost in Shangri-la is a real-life WWII rescue mission told by a former reporter, detailing three U.S. army personnel who, against all odds, managed to survive in a remote and dangerous part of New Guinea after their plane went down.
17. In My Hands: Memories Of A Holocast Survivor
Author: Irene Gut Opdyke and Jennifer Armstrong
Publication Date: 1992
Publisher: Laurel Leaf
Genre: History, Autobiography, Memoir
Irene Gut Opdyke saved Polish Jews during her time as a nurse in Poland. Thrust into the turmoil of WWII at just 17 years of age, Irene Gut risked her life and went on to receive honors for her efforts – and her memoirs highlight exactly why she deserved recognition.
18. Ordinary Men
Author: Christopher R. Browning
Publication Date: 1992
Publisher: Harper Perennial
Genre: History
If you want to read about WWII from the opposite perspective—the Germans—then Ordinary Men: Reserve Police Battalion 101 and the Final Solution in Poland offers a riveting account of how ordinary, average Germans became cold-blooded killers in Poland in 1942.
19. The Monuments Men
Author: Robert M. Edsel
Publication Date: 2009
Publisher: Center Street
Genre: History
The Monuments Men: Allied Heroes, Nazi Thieves, and the Greatest Treasure Hunt in History is a captivating read that focuses on the period between D-Day and V-E Day, the art Hitler hoarded and destroyed, and the "Momuments Men" who set out to stop him.
20. Hiroshima
Author: John Hersey
Publication Date: 1946
Publisher: Vintage
Genre: History, Classics
Hiroshima has received classic status thanks to its powerful first-hand accounts of six Hiroshima survivors. It's a haunting read for readers who want to put themselves in the shoes of those who experienced one of the most devastating events in history.
21. The Diary Of A Young Girl
Author: Anne Frank
Publication Date: 1947
Publisher: Bantam
Genre: History, Autobiography, Memoir
Would this list be complete without the most famous WW2 story of all time? Anne Frank's The Diary of a Young Girl is required reading in most schools, but if you haven't read it yet, here's your nudge to learn about and experience the story of history's most famous diarist.
Final Word
And that wraps up our list of 21 fantastic non-fiction World War 2 books that you will love as much as find hard to read.
No real-life account of history's most devastating war makes for light reading, of course, but these books are still essential reads that you won't be able to put down.
After all, at the heart of these must-read World War II books are true stories of courage, sacrifice, fortitude, and resilience – stories that will move and inspire you from the very first page to the last.
Whether or not you are fascinated by World War 2, make sure to read as many of them as you can!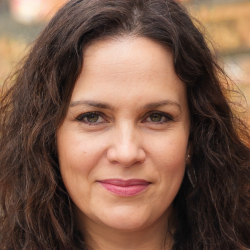 Latest posts by Penny Spacer
(see all)