While there are some great detective and murder novels out there, life still writes the best stories.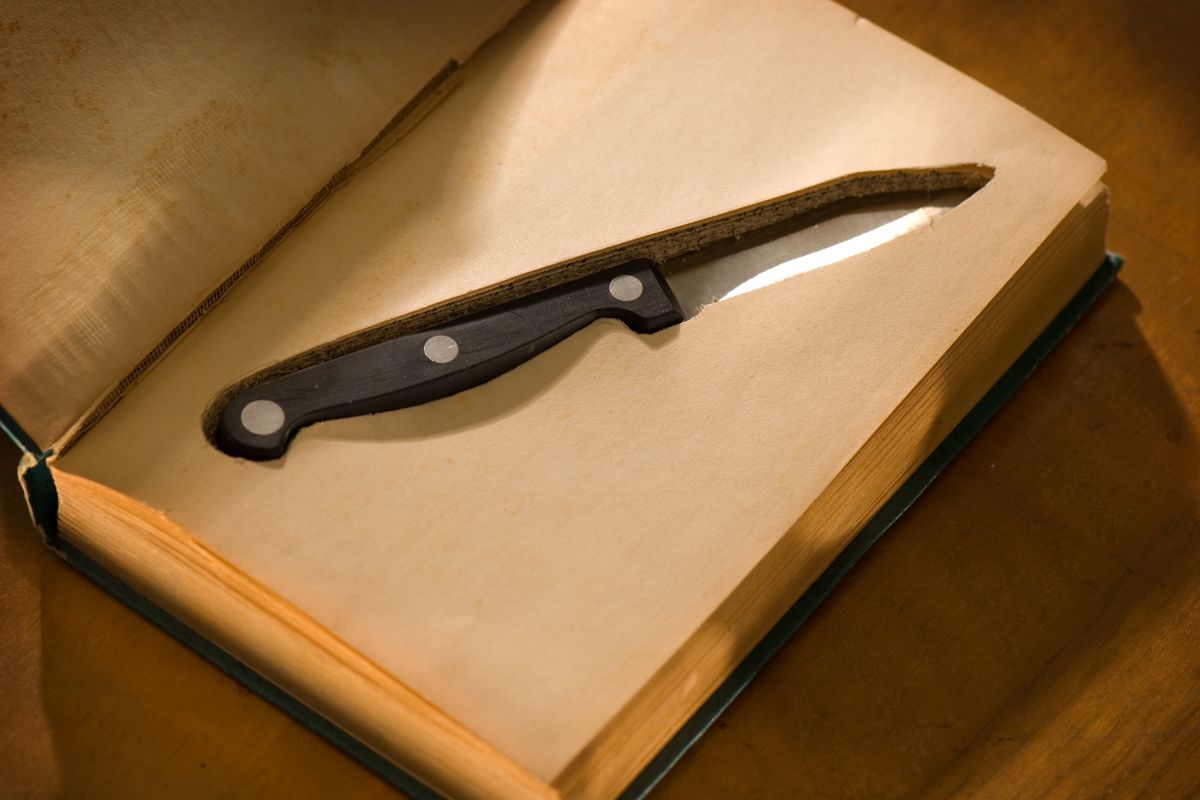 And many non-fiction authors have picked up on some of the bloodiest and gruesome crimes committed by serial killers.
From the killing spree of Jeffrey Dahmer to the shocking brutality of Aileen Wuornos, here are 14 fantastic serial killer books that you'll love.
In the late 1950s, the Clutter family was brutally shot on their farm in Kansas. The famous author of "Breakfast at Tiffany's", Truman Capote tells the story of this terrible murder case.
As a true crime classic, Capote researched the case together with another famous author, Harper Lee.
Both writers investigate the murder through interviews with people who were acquainted with the victims and the killers.
What makes this book so unusual is not just the excellent research but Truman and Lee have a real sense for the details of this crime, and how they know how to present it.
While the book has received some criticism over time that some facts were not quite accurate, "In Cold Blood" is still one of the most important true crime novels in history.
One of the most infamous serial killers around the world, Jack the Ripper has been subjects of countless fiction and non-fiction books.
However, only when you see the facts can you get a good insight into what 19th century London was like and how the victims have lived, and died.
Russell Edwards is one of the few people who own physical evidence related to the crimes. He tells the story of how this new evidence is examined by forensic scientists, and what he found out.
Edwards doesn't just retell the individual stories of each victim but he also brings up new discoveries that clearly point at a killer.
If you are looking for a true crime book that gives you a good overview of all the serial killers from the 1950s to the early 2000s, then this is a fantastic collection.
From the big names like Jeffrey Dahmer and John Wayne Gacy to criminals who stayed out of the press, such as Harvey Glatman and Melvin Rees.
While experienced serial killer enthusiasts will recognize many of the stories in this book, there are also a few new interesting facts for some of these gory cases.
You may have seen the dreadful story of Lacy Johnson in the news. She was kidnapped by her extremely violent ex-boyfriend, and then imprisoned for some time.
In this memoir, she speaks of her experiences from the kidnapping to her escape. She investigates new details and share police reports.
But what makes this touching memoir so incredible is that Johnson works through her emotional ordeal, taking the reader on a journey of lost and found freedom.
While McNamara passed away before her book could be published, she gives a detailed view on the time when California was terrorized by a mysterious killer.
She explores what it means to discover the truth, and that you have to dig deep for it.
Ann Rule wasn't just a colleague of Ted Bundy in the 1970s but she was also a close friend of this infamous serial killer.
This deep friendship is one of the reasons how she managed to gain a deep insight into Bundy's psyche, life and his beliefs during the trial and his execution.
Tried and executed for the murder of 30 women, Bundy is one of the best known serial killers of modern times.
In this non-fiction serial killer book, she talks about her personal observations of Bundy and how she experienced his life.
While James Ellroy never liked his mother very much, he was affected by her murder throughout his life.
It even led him into alcohol and drug abuse which helped him to escape the reality of an absent mother.
In "My Dark Places", Ellroy explores who his mother really was and he also goes deep into his own emotions trying to find out what really happened, and why.
But most of all, Ellroy wants to know why his mother's murder had such a long-lasting effect on him.
Jon Krakauer is an infamous investigative journalist who has a nose for good stories that are written by life, rather than imagination.
In this non-fiction crime book, he goes behind the scenes of the college in Missoula.
While the pastoral and tough academic environment seem fine on the outside, there are incredible hurdles to overcome when rape victims want to come forward.
Krakauer speaks to a number of women who were brutally raped and violated at the college.
Although their cases went through the usual procedures of the justice system, they don't have a voice outside of the court.
Maureen Callahan follows the traces of the most prolific serial killer that you probably have never heard of: Israel Keyes.
Keyes traveled across the United States for 14 years committing a variety of blood crimes. Some of these cases are still not fully solved today.
In this fantastic true crime book, Callahan investigates Keyes' heinous actions and the police's many mishaps.
Members of the Osage Nation in Oklahoma suddenly found themselves to be the richest people in the country when oil was found on their land in the 1920s.
But one by one, they disappeared or were killed. Even those who investigated their murders were killed.
With the death toll rising fast, an agent of the newly created FBI and a Texas Ranger picked up the case to expose a fascinating conspiracy.
Author Erik Larson tells the true story of the World Fair in 1893 when a serial killer established a fake hotel next to the fairground. Larson knows exactly how you mix historical details and research with the fascinating suspense to create a gruesome atmosphere.
Labelled by the Chicago Times-Herald as a character "so unthinkable that no novelist would dare to invent", this historical crime makes the perfect material for a book.
The Silicon Valley isn't just a place of success stories but it also reveals some shocking business failures and frauds. Theranos promised to help improve the world of blood testing in the future.
Many investors bought into this promise, and Theranos founder Elizabeth Holmes raised an incredible sum of money. However, the entire scheme was a scam. Carreyrou reveals how the truth came out, and why Theranos got so far in the first place.
"Lost Girls" is Kolker's first non-fiction novel where he tells the story of five prostitutes where were both viciously murdered by a serial killer.
Kolker dives deep into the dark web of the internet and he finds out how these women could escape their boring day jobs into the world of sex work.
He also discovers some shocking failures of police and society who did not listen to the victims until it was too late.
Even if you are not a serial killer enthusiast, you will have heard of the Manson family murders in the late 1960s.
Vincent Bugliosi is not just a writer but also chief prosecutor who built the case against Manson, together with an entire team of criminal investigators.
This first-hand account tells the details of the case and how this terrible crime was discovered and brought to justice.
Frequently Asked Questions
Who Is The Most Famous Serial Killer Of All Time?
There are a number of famous serial killers across history, including Jack the Ripper, John Wayne Gacey, Harold Shipman, Jeffrey Dahmer and Ted Bundy.
Who Is The Best True Crime Author?
There are a great variety of fantastic true crime authors and crime journalists, including Bryan Stevenson, James Ellroy and Truman Capote.
What Is The Most Popular True Crime Story?
The most popular true crime stories in the USA include the Simpson murder case, the cases of serial killer David Berkowitz and the cases of famous female serial killer Aileen Wuornos.
Final Thoughts
From Manson and Bundy to Jack the Ripper, there are some fantastic serial killer books out there that will captivate you.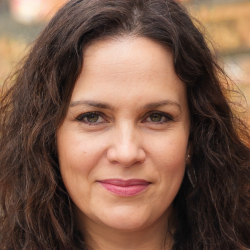 Latest posts by Penny Spacer
(see all)